Student-Faculty Engagement
Your professors, lecturers, instructors and teaching assistants are people too. We encourage you to engage with our faculty members, and it starts here at UC.
Why Should You Connect with Faculty?
We strive to achieve our collective vision of a welcoming community that challenges undergraduate students to excel intellectually and that prepares them to engage in the wider world. Opportunities for meaningful student-faculty engagement inside and outside the classroom are critical to the realization of this vision. When you discover that faculty are approachable and caring individuals, boundaries disappear and opportunities for discussion and growth are created.
Dinner Series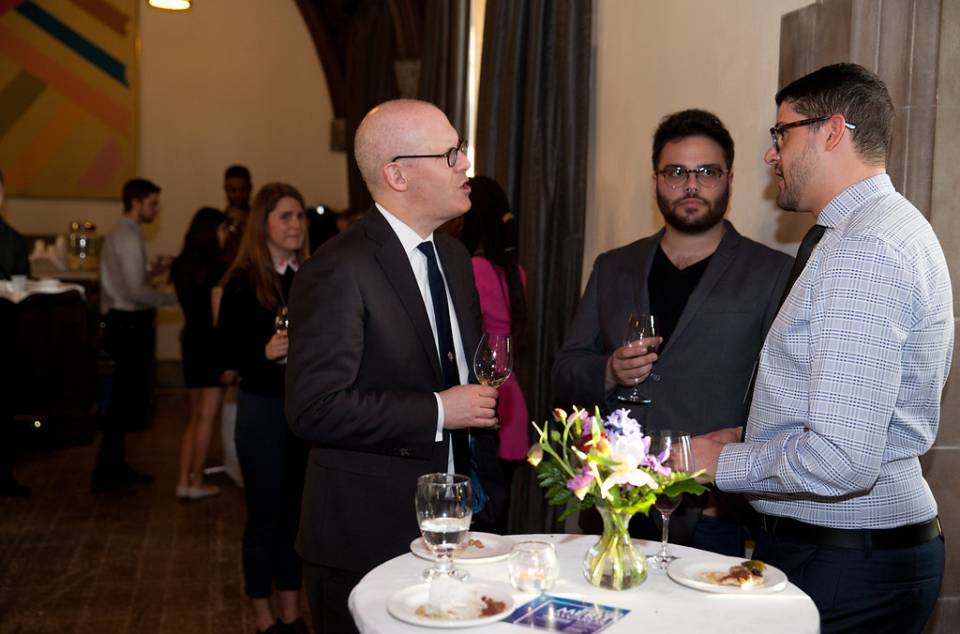 Overview
Our popular student-faculty dinner series provides an opportunity for students to interact with faculty in an informal setting. Each dinner is targeted to different members of our community and is designed to help students and faculty share experiences and learn from each other. Dinners are hosted by the principal of University College, Principal Markus Stock in Bissell House free of charge.
To attend a dinner, look out for an email closer to dates listed here. Registration is confirmed on a first-come, first-served basis, so register early to avoid disappointment.
2020-21 Schedule
International Students Dinner
TBA
First-year Students Dinner
TBA
Second-year Students Dinner
TBA
Third-year Students Dinner
TBA
Graduating Students Dinner
TBA