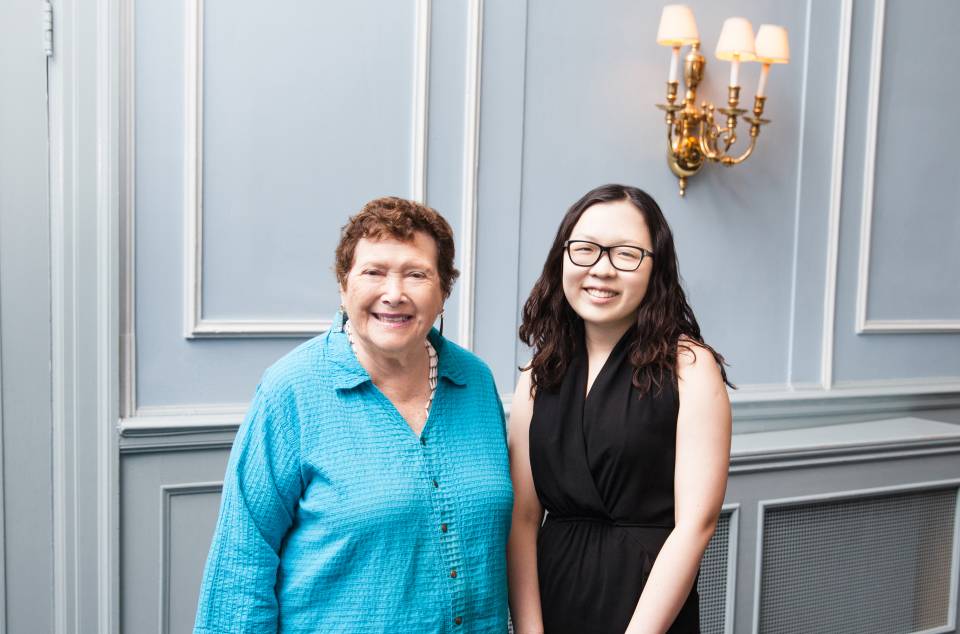 "Studying international relations in an international setting has helped me understand our world from another perspective, which has enriched my studies in a way you can't get just by studying in the library."
Abby Chu always dreamed of travelling to Paris, France to study history and culture. Her wish came true when she was awarded the Sally Croll Travel Scholarship for French Study Abroad. The scholarship helped to fund a third-year exchange, allowing her to not only study but also immerse herself in the French language, resulting in a slight alteration to her degree. "I've always dreamed of living in Paris, and the courses offered at SciencesPo suited my International Relations specialist," says Abby. "But, by fully immersing myself in the language daily, I also decided to add a French minor to my degree."
Her experience abroad had an enormous impact on her personally and academically, confirming both future studies and a possible career direction. "I want to work in an international setting. Going abroad and travelling extensively has only reinforced that desire," says Abby. "Studying international relations in an international setting has helped me understand our world from another perspective, which has enriched my studies in a way you can't get just by studying in the library," she notes.
Once Abby completes her degree, she plans to gain work experience before applying to graduate schools to study global affairs or international relations, hoping to one-day work in foreign affairs as a diplomat. In addition to graduate school, France remains clearly in her sights. "I feel like I've only just scratched the surface of what France has to offer, and I can't wait to go back in the future," says Abby.
Scholarships at UC
Interested in supporting students at University College?