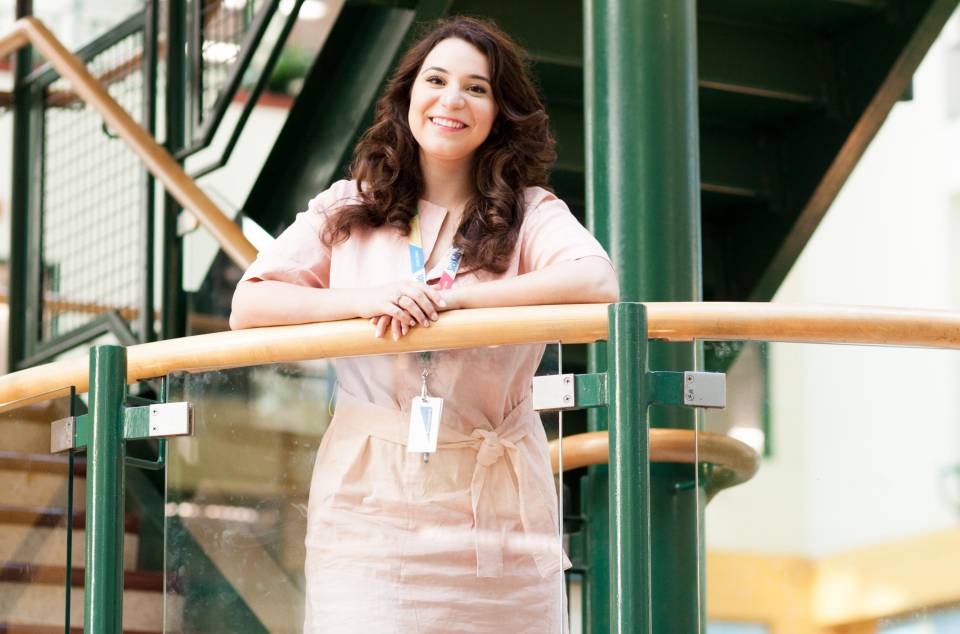 Emily Sirotich was in her fourth-year of immunology and human biology when she decided to expand the breadth of her studies and complete a specialization in UC's Health Studies program. Throughout her undergraduate degree, she complemented her studies by volunteering at Toronto hospitals to gain practical healthcare experience.
The decision to extend her studies for a fifth year was informed by her volunteer experience and the opportunities provided through the Health Studies program.
"I have had the opportunity to study health through a molecular lens, and now through a socioeconomic lens, instilling in me the importance of public health to further the well-being of Canadians," says Emily.
At the hospital, Emily has witnessed the Canadian healthcare system at work. "It's not easy work, but every shift is such an amazingly positive experience. I learn something each time."
The decision to enhance that understanding with a Health Studies specialization was affirmed when she received the Dr. Carolyn Bennett OTSS Scholarship, an award given on the basis of academic achievement and community involvement. "I am so thankful for this scholarship. It has allowed me to maintain focus on my studies and research, and also contribute to my community."
"Without the generosity of donors, my achievements thus far would not have been possible"
Scholarships at UC
Interested in supporting students at University College?