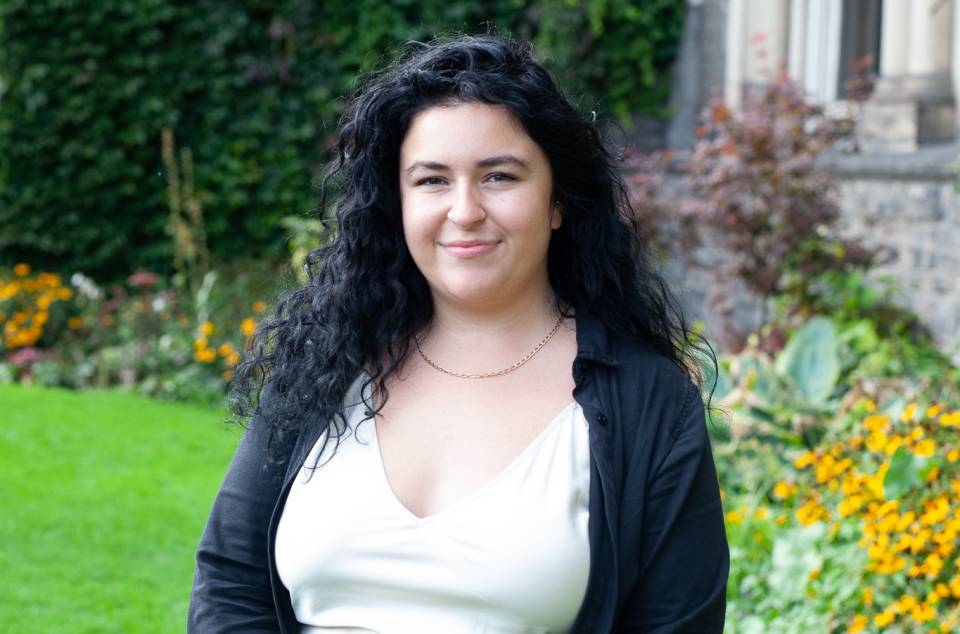 "There is much we can learn in class, but seeing the changes happening in real life deepened my understanding and enriched my experience as a student."
As a fourth-year UC student in Latin American Studies, Eva Grace Clement-Cruz has mainly learned about the region from afar. Last summer, however, she got the chance to conduct research on the ground as the recipient of the Cloister Educational Foundation Award, which funded her travel to Chile. Eva spent two months at the Pontifica Universidad Catolica de Chile in Santiago, gathering information for her independent research project on the status of Afro-Chileans. "Experiencing social movements up close gave me a better perspective and deepened my understanding of topics I had studied," she said. "I was able to develop my research skills for a subject I am passionate about." With your generous support, she was able to conduct interviews in the community and access secondary sources not available in Canada, gaining valuable experience that will assist her pursuit of a career in international law.
Scholarships at UC
Interested in supporting students at University College?