UC Alumni Salon Talk - Community Engaged Learning: The Importance of the Indigenous Curriculum in all Ontario Classrooms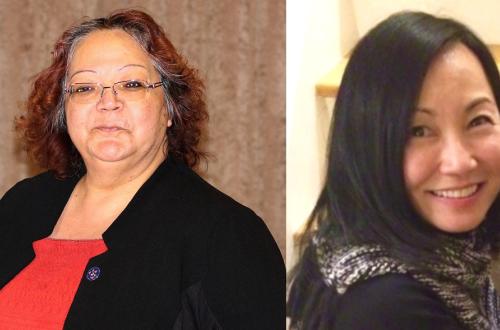 Event Details
Date: Thursday March 12th, 2020
Time: 6:00 pm to 7:30 pm
UPDATED LOCATION: The Debates Room (2nd Floor), Hart House, 7 Hart House Circle, Toronto

Description:
In 2015, the Truth and Reconciliation Commission of Canada specifically addressed educational reforms in its 94 Calls to Action. Why are these reforms important for all students? How have they been implemented in Ontario classrooms? We will discuss these issues from the perspective of the local Indigenous community and a settler ally in post-secondary education. The discussion will include an example of a community engaged learning course at the University of Toronto Mississauga facilitated by Councillor Veronica King-Jamieson (Mississaugas of the Credit First Nation) and Professor Sherry Fukuzawa.
To read more about the 94 Calls to Action, click: http://trc.ca/assets/pdf/Calls_to_Action_English2.pdf