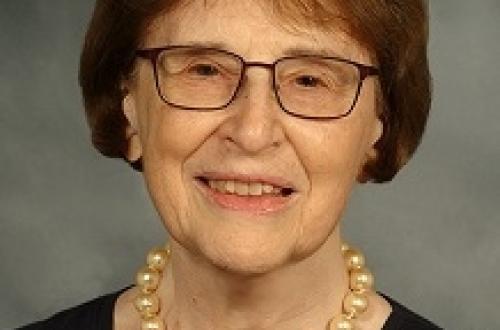 BA 1951 UC - 2018 Award Recipient
A trailblazer for women in science, Bernice Grafstein is internationally recognized as an expert in the field of nerve cells, particularly for her studies on cortical spreading depolarization, nerve regeneration and transport of materials along nerves. After holding faculty positions at McGill University and the Rockefeller University, she moved to Cornell University Medical College (now Weill Cornell Medical College) in 1969, where she is a professor of neuroscience, professor of physiology and biophysics, and the Vincent and Brooke Astor Distinguished Professor in Neuroscience.
In 1985, Grafstein became the first woman president of the Society for Neuroscience. Throughout her career she has received awards and honours for research and teaching, including the Women in Neuroscience's Mika Salpeter Lifetime Achievement Award.