University College's Revitalization Project broke ground in January 2018. A highly anticipated construction project designed to update the front interior of UC and refurbish the Quad, came to fruition after years of planning.
In 2015, the College hired John Shnier of Kohn Shnier Architects and Graeme Stewart of heritage-specialist ERA Architects, who created a plan to modernize the building and vastly improve accessibility, while enhancing its heritage features.
Revitalization Highlights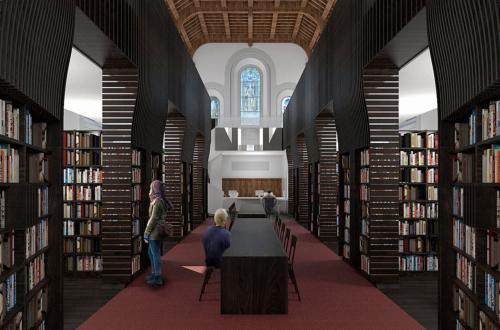 Library
The plan included returning the UC library to its original location in the East Hall.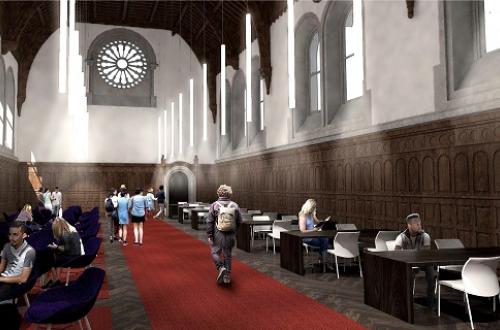 Clark Reading Room
The West Hall, has been transformed into the Clark Reading Room thanks to the support of Edmund (BA 1969 UC) and Frances Clark (BA 1969 UC), longtime benefactors of U of T.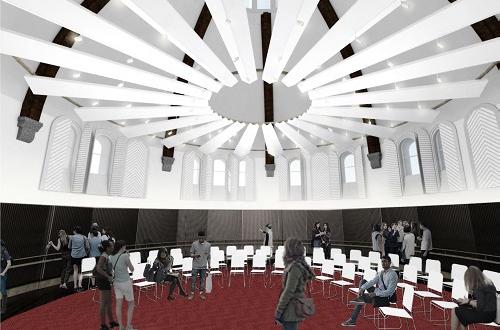 Paul M. Cadario Conference Centre in Croft Chapter House
The Croft Chapter House has become a full-service conference centre, thanks to a generous donation from Paul Cadario, a tireless U of T supporter and former senior manager at the World Bank.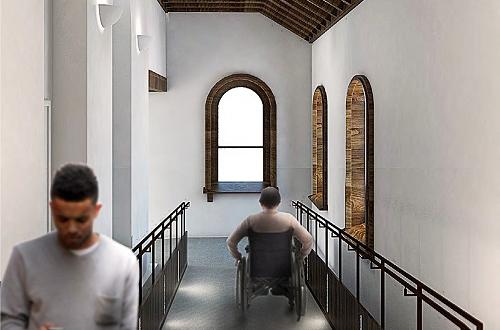 Accessibility
New ramps and elevator have improved accessibility to all levels and areas of the building.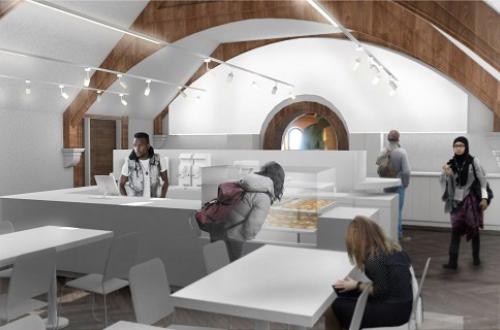 New Cafe
A new café is located on the third floor.
Revitalization Progress and Updates
Learn more about the project's progress and building accessibility.