The Sir Daniel Wilson Hall residence building is named after Sir Daniel Wilson. Wilson was a professor of History and English. He served as the president of University College from 1880 to 1892, and later president of the University of Toronto from 1889 to 1892.
The residence was originally located in the cloisters, or the west wing, of the main college building. In the 1880s, the west wing was converted to offices and classrooms. A new residence wasn't built until 1954. At that time, it remained a men's residence until 1980, when it became co-ed.
Today, the Sir Daniel Wilson residence is home to 200 students who primarily live in single rooms.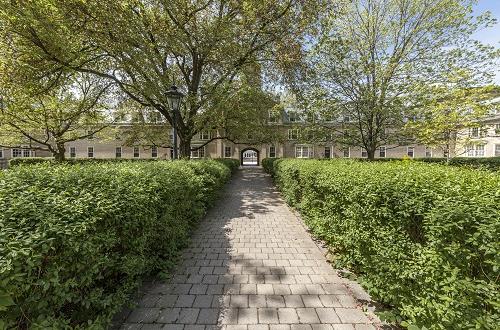 Courtyard
The courtyard of the Sir Daniel Wilson residence opens adjacent to the main University College building and connects through to St. George Street. In addition to being used by residence students, the courtyard is used to host University and college events.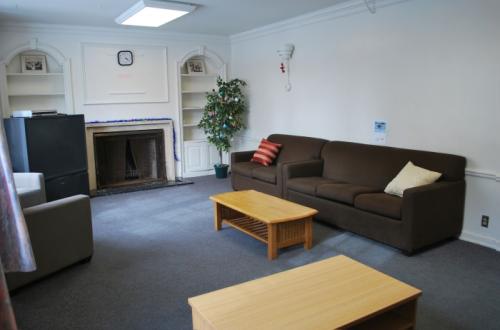 Common Room
The residence building features comfortable common rooms for students to gather.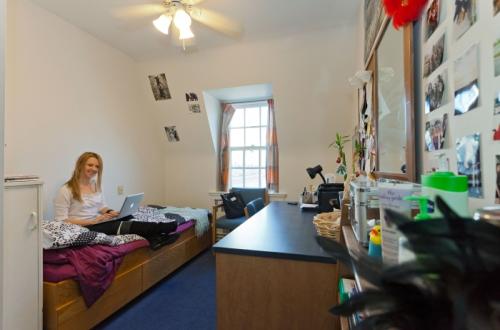 Dorm Rooms
The residence offers primarily single rooms and is home to 200 students each year. The rooms are well adorned with comfortable amenities for each student.
Living at Sir Daniel Wilson
Learn more about student life and living at Sir Daniel Wilson