Congratulations on your admission to the University of Toronto's Faculty of Arts & Science, and welcome to University College!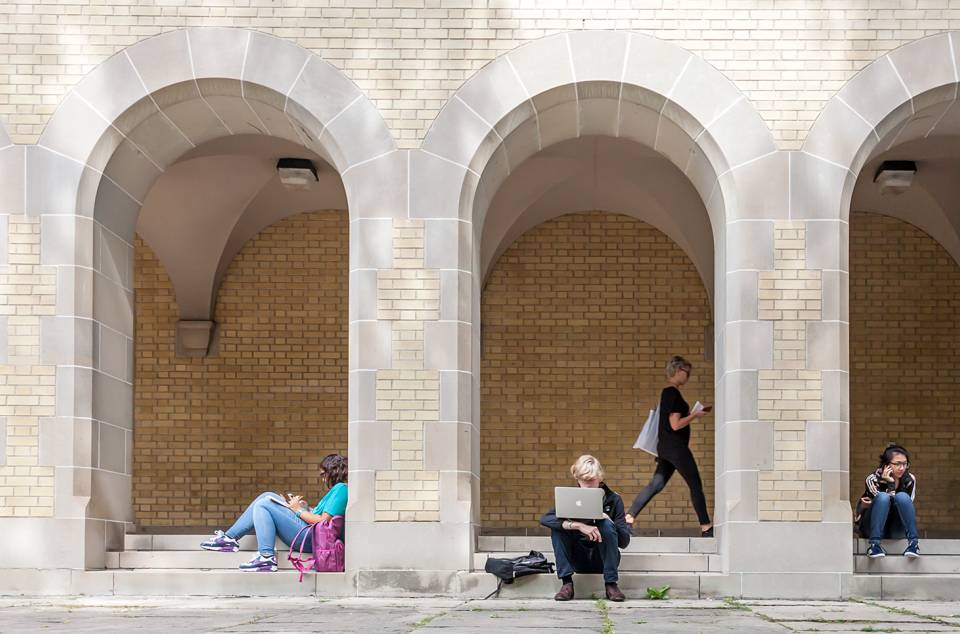 We hope you will accept our offer and make University College your home at the University of Toronto in September. You will be joining a diverse and supportive community that has challenged students to question the world around them since its founding in 1853. As part of UC, you can look forward to meeting like-minded people and making life-long friends, while building the academic skills and confidence to prosper in today's complex world.
We are excited to welcome you to your new home at UC, a national historic site at the heart of our campus. Over the summer, you will be able to connect with us virtually and get answers to your questions about courses, programs, fees, finances, and student life at the college on UC 101: Your New Student Guide. UC 101 will launch for our incoming class in late May, so be sure to check out this resource on Quercus at that time for more information about preparing for your first year. In June, you'll be invited to join us at our Welcome Sessions, where you'll learn about course selection and enrolment, hear from upper year students, and meet your support team here at our college.
There are already many online resources available to you to help you learn about choosing your courses and discover more about campus groups and activities, including the University College Literary and Athletic Society (UC Lit), Canada's oldest democratically elected student government. We hope to see you all at Orientation in September organized by your UC Lit.
We look forward to welcoming you to University College this fall. For more information, we encourage you to review our list of Next Steps, and to connect with our advising team in the Academic Advising & Registrar's Office if you have any questions. 
We look forward to meeting you!

Sincerely, 

Markus Stock
Principal