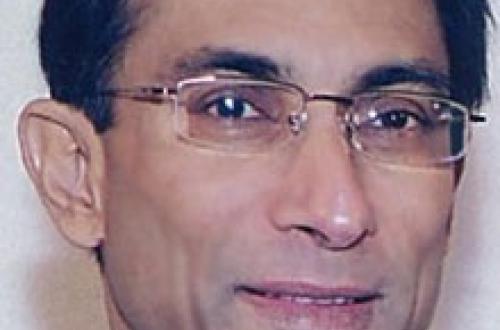 BSc 1972 UC - 2015 Award Recipient
Cardiologist Vivian Rambihar is a pioneer in diversity and health, studying immigrant health, particularly for South Asians. An immigrant himself, he arrived in Canada from Guyana in 1970 to study math and physics at UC, then medicine at McMaster University. He was among the first in Canada to identify ethnic and gender differences in health and to use chaos and complexity science as a model for this and for health promotion. He is a pioneer in chaos and complexity science, and one of the first to apply it to medicine, health and society, and has written many books and given many lectures on the topic.
Rambihar is the recipient of the Canadian Cardiovascular Society Segall Award for Health Promotion in Canada, the IndoCanadian Chamber of Commerce Humanitarian Award. and the Queen's Diamond Jubilee Medal;  in 2011 he was named one of the Top 25 Immigrants in Canada. An adjunct professor of Medicine at U of T, he is also the health co-chair for the Global Organization for People of Indian Origin, with the goal of reducing the epidemic of premature heart disease and diabetes across the Indian diaspora.