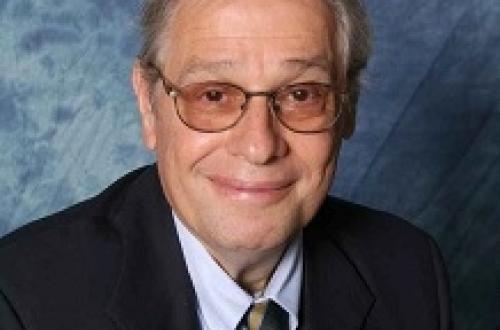 BA 1961 UC - 2018 Award Recipient
An inspiring interfaith ambassador, Rabbi Edward Goldfarb was named director of education at Temple Sinai Congregation in 1962. After holding the position for 17 years, he pursued a lifelong dream with an acceptance to Hebrew Union College (HUC). After completing his program at HUC, he returned to Canada and became the first rabbi of the Shaarei Beth El Congregation of Oakville. Upon retirement he was invited to join the Holy Blossom Temple, where he remained for 13 years. His unique and accessible sermons would often interweave religious and humanistic views. 
In 2000, Rabbi Goldfarb was invited to become a member of the Quadrangle Society at Massey College. He chaired the Reform Rabbis of Greater Toronto and represented Canadian rabbis at the Central Conference of American Rabbis. In addition to these accomplishments, he has remained committed to his passion for Hebrew grammar and Yiddish language and literature, teaching to various groups.