N. Graham Lecture In Science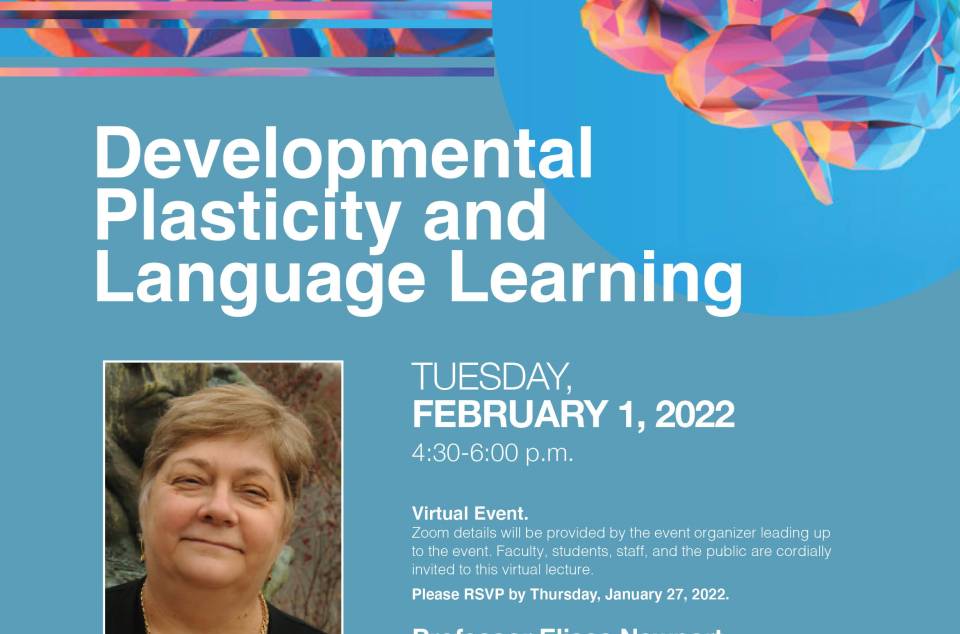 Developmental Plasticity and Language Learning
Join us for an exciting public lecture presented by Professor Elissa Newport, Director at the Center for Brain Plasticity and Recovery, Departments of Neurology, Psychology, and Linguistics, at Georgetown University. Professor Newport will discuss how children and adults learn languages when first exposed to them at varying ages, and the outcomes observed when children or adults have strokes to language areas of the brain.
 
Event Details:
Tuesday, February 1, 2022 
4:30-6:00 PM EST
Please RSVP by Thursday, January 27, 2022.
Please note that this is a virtual event. Zoom details will be provided by the event organizer leading up to the event.
 
The Neil Graham Lecture series was established through the generosity of Neil Graham, a 1930 graduate of University College and a former teacher of high school mathematics.
 
Faculty, students, staff, and the public are cordially invited to this virtual lecture.
For more information, contact uc.rsvp@utoronto.ca