International Students' Welcome
As an international student, you have a unique experience transitioning to university and life in Canada.  Please join us for a warm welcome from your UC community and information about the different resources to help you thrive as an international student on and offline.  
International Students' Welcome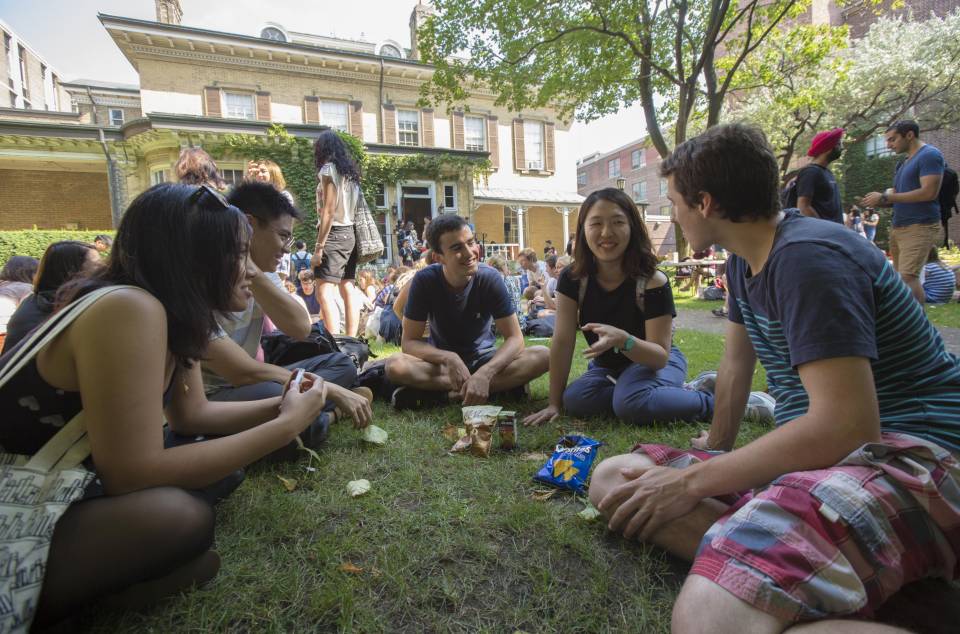 What will you do?
At this informative event, you will learn about social and cultural adjustment and ways to adapt to a new country, culture, and academic environment.  You'll hear from the University College Academic Advising & Registrar's Office, the Centre for International Experience (CIE), the Office of the Dean of Students, and a diverse panel of upper-year students.
Dates and Fees
Date: September TBA
Time: TBA
Location: TBA
This event is FREE!
Join the International Students' Welcome
Incoming international students are invited to attend this fun and informative session.
A link to join the International Students' Welcome will be available here in August.