The sUCcess Commons offers one-on-one support for students in their academic, professional, and personal lives.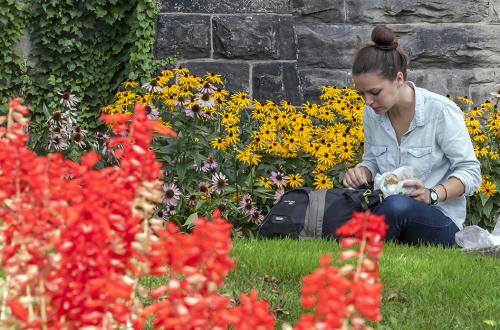 Receive the Support You Need to Succeed
University College offers students a number of services that provide one-on-one support. The sUCcess Commons gives students the guidance and supports that allow them to reach their academic and personal goals.
We bring essential campus services directly into the college, so students have access to dedicated staff with reduced wait times and more personalized support.
sUCcess Commons Offers:
Personalized support to student academic and personal needs;

Student advising and counselling;

Group workshops and sessions.
Success Starts Here
With a focus on student needs and requests, the University College sUCcess Commons has integrated resources and services from across the University of Toronto's St. George campus. This provides convenience and tailored support for a balanced higher education experience for all University College students.
Have Some More Questions?
If you still have questions about:
Career Education and Advising
International Student Advising and Exchange Opportunities
Accessibility Advising
Counselling & Psychotherapy
or Academic Skills Education
Please Contact Us!