Experiential Learning at UC
University College offers experiential learning courses in all our interdisciplinary programs and incorporates real-world learning components within our UC One first-year program, which utilizes Toronto as a learning lab.
Experiential Learning:
Take theory learned in the classroom and apply it to real-world situations;

Incorporate in-class work with professional work experience; and

Hands-on experience through placements, practicums, internships and more.
Brittany's Experience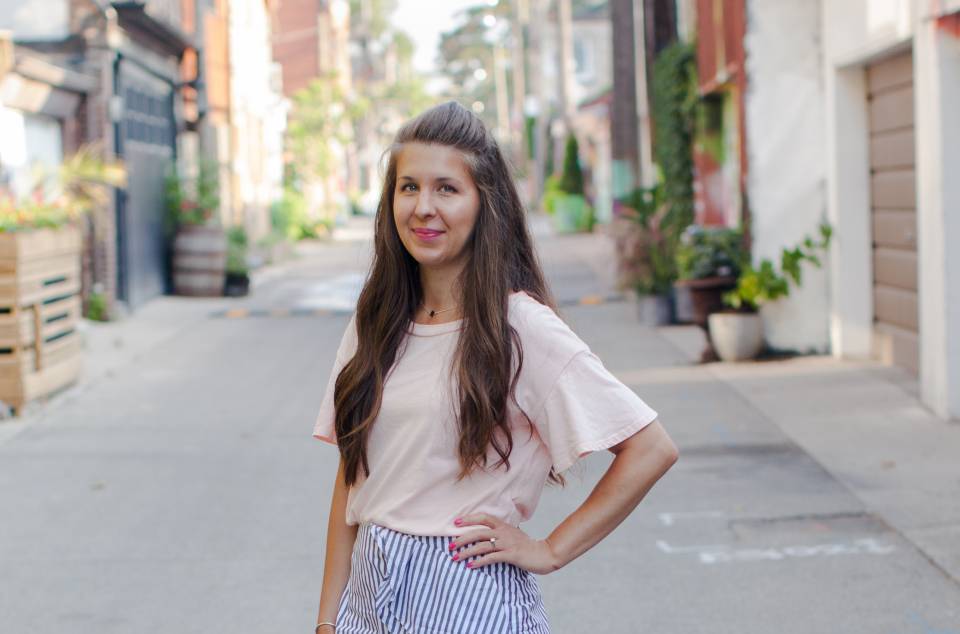 When Brittany Basso enrolled in the Canadian Studies experiential learning course, Active Citizenship in a Canadian Context, she had no idea it would spark an interest in urban planning. The course -- one of a host of experiential learning options offered through UC's interdisciplinary programs -- provides opportunities for students to take the theory learned in the classroom and apply it to real-world situations.
Brittany initially took Active Citizenship out of curiosity. "I thought it would be an opportunity to gain experience within the community and learn about some of the initiatives happening in the city," says Brittany. Her course placement landed her in the office of city councillor Mary Margaret McMahon.
Once there, she began researching a laneway project called Changing Lanes, investigating different uses for the city's laneways, including housing, places to play, pop-up shops and concerts.
During her placement, Brittany attended meetings, took notes, and gained technical experience creating a digital map of Toronto's laneways. The experience not only allowed her to grow personally, but also changed her academic goals.
"This course gave me a first-hand look at the day-to-day of what councillors and city planners do. It's shown me that I'm very much interested in pursuing graduate studies in Urban Planning," says Brittany.