Support incoming students in preparing for university with our e-mentorship program!
Do you remember the questions, excitement, and fears you had the summer before you began your journey at University College?
Sign up to be an e-Mentor to support this year's incoming students prepare for their first-year at UC.  As an e-Mentor, you will build valuable personal connections with new students, share information about upcoming events, make referrals to campus resources, and answer any questions to assist in the transition to university.
E-Mentors will also facilitate online communities in the summer for incoming students to help them get to know one another before starting in the fall.
 
We connect you with a group of incoming university students
We assign each mentor around 20-30 incoming students to mentor throughout the summer.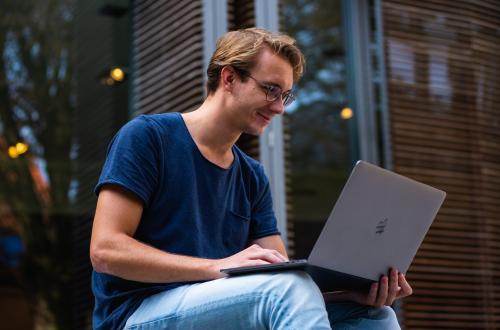 You will mentor them throughout the summer
You will create online communications to educate, inform and engage incoming first-year students between June to August.  You will also act as a resource for students to referrals for different university services, important events, deadlines, and more!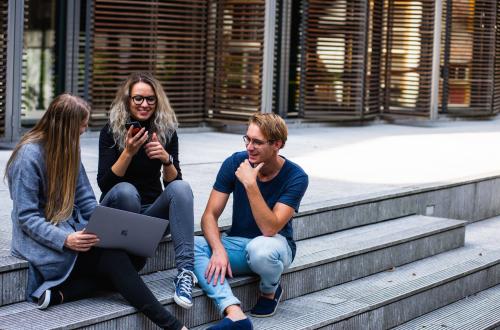 Connect with your mentees in the fall
Welcome and greet your mentee group in the first week of school and answer any questions they may have about starting university. 
 
Why Should I Apply?
Connect with and guide first-year students.

Provide insights on your undergraduate experience, while connecting incoming domestic and international students with resources, events and opportunities to prepare them for their first year.

Flexible and enriching volunteer experience.

Engage in a flexible and engaging opportunity that allows you to express creative ideas to support students online.

Great professional development.  

Develop your mentorship, leadership, and communication skills for use in your future volunteer and job engagements.

Co-curricular record approved.  

All mentors receive CCR recognition for their volunteer involvement.
Eligibility & Requirements
You must meet these eligibility requirements: 
Have completed at least one year of full-time undergraduate study at the University of Toronto

Have internet access from June to August. Please note, you are not required to be in Toronto to be an E-Mentor.

Be in good academic standing at the time of application 

Attend the virtual E-Mentorship training on Saturday, May 15, 2021, 10:00 am - 2:00 pm.
Apply to be an E-Mentor
Applications for 2021 are now closed.
Please contact us if you have any questions or concerns. Thank you for your interest.