Join other first-year students in the Faculty of Arts & Science during Program Engagement at U of T (PRE U of T) for an orientation to your area of study.
PRE U of T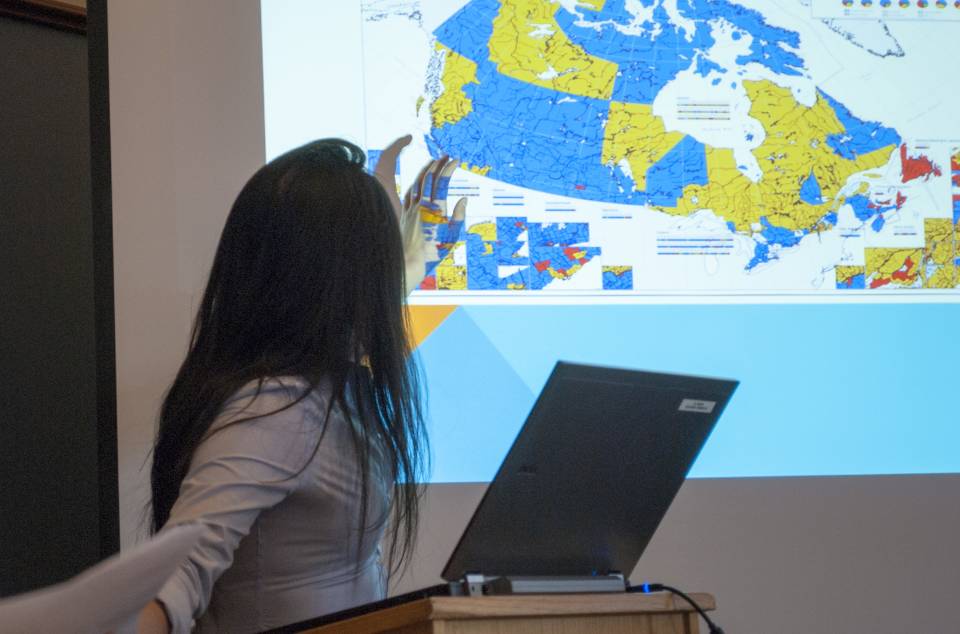 What will you do?
You will meet students from other colleges in your academic stream, familiarize yourself with areas of the campus where you are likely to have class, and hear from professors in your field.
During PRE U of T, you can attend one of the Academic Hubs located across the St. George campus that is most closely associated with your academic admission stream:
Humanities
Social Sciences
Life Sciences
Computer Science
Mathematical & Physical Sciences
Dates and Fees
Tuesday, September 3, 2019 from 1:00 pm to 2:30 pm
Free of charge. Registration is not required for this event.
Why you should attend
Learn strategies and skills for academic success from professors in your academic stream

Talk to upper-year students and get essential tips on preparing for the classroom

Explore how you can get involved in co-curricular opportunities and network with peers
Academic Hub Information
Interested in attending PRE U of T?  Here is more information on the academic hub locations
For any colleges that are not listed, please check in at the PRE U of T book in the lobby of the listed rooms to be located to a room.
Life Sciences
Building
McLennan Physical Laboratories (255 Huron Street)
Rooms
MP 103 - Woodsworth
MP 202 - University College
MP 203 - Innis College + New College
Professors 
Kris Quanlan, Andy Dicks, Mounir Abouhaider 
Math and Physical Sciences
Building
Ontario Institute for Studies in Education (OISE) (252 Bloor St W)
Room
OI G162 (Woodsworth College + Innis College + New College + University College)
Professors
Fabian Parsch, Julian Stephen, Sidhartha Goyal, Joe Repka 
Social Sciences
Building
Sid Smith (100 St George St)
Rooms
SS2117: Innis College + New College
SS2135: University College
SS2102: Woodsworth College
Professors 
Ashley Waggoner Denton, William Watson 
Humanities
Building
Lash Miller (80 St. George Street)
Rooms
LM158: Woodsworth College + New College
LM159: University College + Innis College
Professors 
Peter Jurgec, Doris Bergen, Kenneth Barlett 
Computer Sciences
Building 
Ramsey Wright Laboratories (25 Harbord Street)
Rooms
RW 110: Innis College + Woodsworth College
RW 117: University College + New College
 
Professors 
Jacqueline Smith, Jennifer Campbell, David Liu