One-on-One with Barker Fairley Distinguished Visitor Donna-Michelle St. Bernard
You may now book an appointment in winter term with Donna Michelle.
In 2021-22, the UC Writing Centre is offering a special opportunity for students interested in creative writing. UC's Barker Fairley Distinguished Visitor for 2021-22, award-winning  playwright and theatre director Donna-Michelle St. Bernard, is available to meet with UC students as well as students enrolled in a UC program course in free fifty-minute one-on-one sessions in fall and spring terms.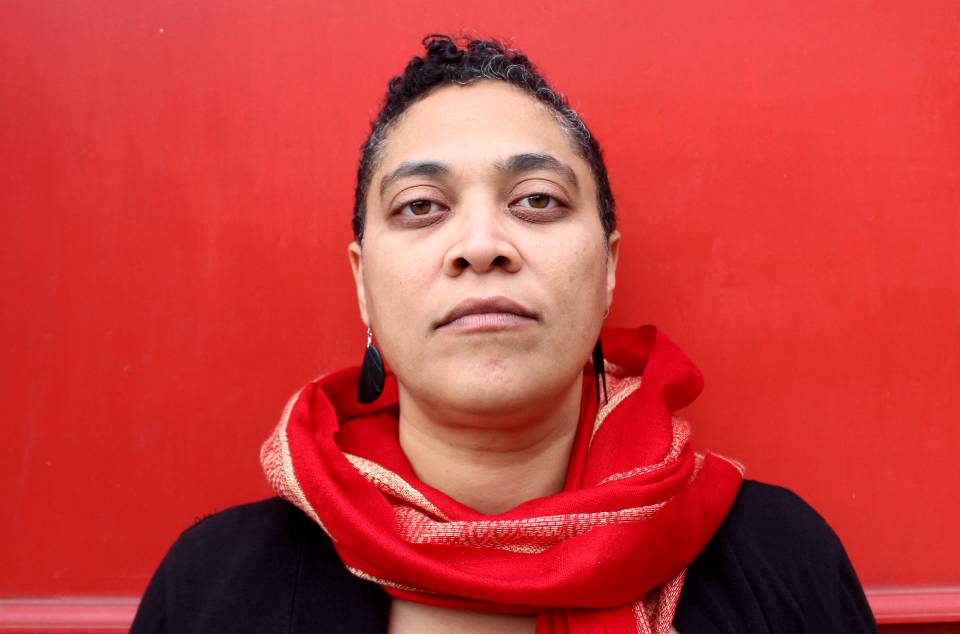 Donna-Michelle St. Bernard is available to meet with students who
want feedback on a text-based performance work.

want to discuss any aspect of the writing or the theatre life.

want to discuss any other creative work (fiction, poetry, or creative non-fiction).

want to discuss their own creative process and direction.
Here are Donna-Michelle's dates for winter term:
January 31, 1-3pm EST
February 14,  1-3 pm EST
March 21,  1-3 pm EST
Donna-Michelle may be able to add some appointments later on if there is unmet demand. If you aren't able to get an appointment, please add yourself to one of the waiting lists. We'll notify you if appointments do get added.
Note: Graduates of UC or a UC program who have won a past Norma Epstein Foundation Award in Creative Writing will be able to book an appointment with the Barker Fairley Visitor. For more information, please contact the director of the UC Writing Centre.
Book a meeting with Donna-Michelle St. Bernard
Make sure to register if it's your first time using the booking system. Then select the schedule BFV Fall 2021 near the top of the window.
Donna-Michelle St. Bernard aka Belladonna the Blest is an emcee, playwright and agitator. Her main body of work, the 54ology, includes: Cake, Sound of the Beast, A Man A Fish, Salome's Clothes, Gas Girls, Give It Up, The Smell of Horses, and The First Stone. Commissioned works include Witness Shift (Obsidian Theatre, 21 Black Futures), Reaching For Starlight (Geordie Theatre), Say the Words (Wrecking Ball), The House You Build (SNTC). Opera libretti include Forbidden (Afarin Mansouri/Tapestry Opera) and Oubliette (Ivan Barbotin/Tapestry Opera). DM has collaborated on the creation of Hope Is A Story with Sunny Drake, They Say He Fell with Nir Bareket and 501: Toronto in Transit with Justin Manyfingers and Bob Naismith. She is co-editor with Yvette Nolan of the Playwrights Canada Press anthologies Refractions: Solo and Refractions: Scenes, as well as editor of Indian Act: Residential School Plays. DM is currently the emcee in residence at Theatre Passe Muraille, associate artist at lemonTree Creations, artistic director of New Harlem Productions, coordinator of the AD HOC Assembly, and of Nightwood Theatre's Write From the Hip play development program. She's aight.