One-on-One with Barker Fairley Distinguished Visitor Carrianne Leung
In 2020-21, the UC Writing Centre is offering a special opportunity for students interested in creative writing. UC's Barker Fairley Distinguished Visitor for 2020-21, award-winning fiction writer and educator Carrianne Leung, is available to meet with UC and UC program students in free fifty-minute one-on-one sessions. 
You may now book appointments in the winter term.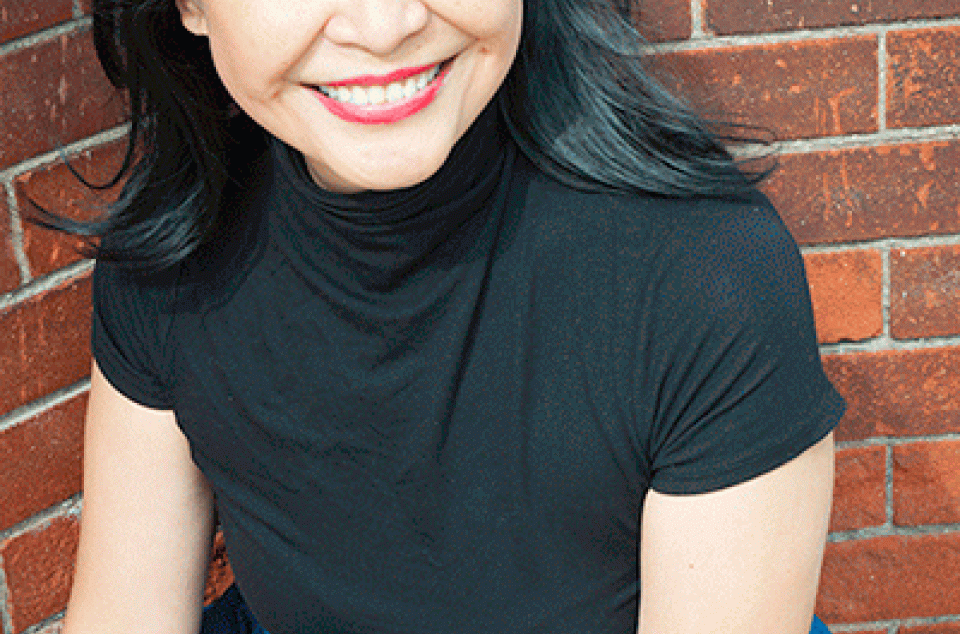 Carrianne Leung is available to meet with students who
want to read through a piece of creative fiction or creative non-fiction for immediate feedback.

want to discuss any aspect of the writing life.

want to discuss their own creative process and direction.
Carrianne will be offering appointments in both fall and winter terms. Fall appointments will be online. Carrianne's winter schedule will appear on this page later in fall term.
Winter schedule: between 10 and 11 on Tuesday mornings from January 19 to February 23.
To ensure a spot, book early! If you plan to show Carrianne your creative work, she asks that you share a sample of up to 10 double-spaced pages at least five days in advance. Detailed instructions will appear on your confirmation email after you book. Please book only one appointment for now to give everybody a chance.
If you aren't able to get an appointment because the appointments are all taken, please add your name to the waiting list. We will contact you if we're able to add more appointments.
Note: Graduates of UC or a UC program who have won a past Norma Epstein Foundation Award in Creative Writing will be able to book an appointment with the Barker Fairley Visitor. For more information, please contact the director of the UC Writing Centre.
Book a meeting with Carrianne Leung
Make sure to register if it's your first time using the booking system. Then select the schedule BFV Fall 2020 near the top of the window.
Carrianne Leung is a fiction writer and educator. She holds a Ph.D. in Sociology and Equity Studies from OISE/University of Toronto. Her debut novel, The Wondrous Woo, published by Inanna Publications was shortlisted for the 2014 Toronto Book Awards. Her collection of linked stories, That Time I Loved You, was released in 2018 by HarperCollins and in 2019 in the US by Liveright Publishing. It received starred reviews from Kirkus Reviews, named as one of the Best Books of 2018 by CBC, That Time I Loved You was awarded the Danuta Gleed Literary Award 2019, shortlisted for the Toronto Book Awards 2019 and long listed for Canada Reads 2019. Leung's work has also been appeared in The Puritan, Ricepaper, The Globe and Mail, Room Magazine, Prairie Fire and Open Book Ontario.