Young Alumni of Influence
The UC Young Alumni of Influence Award recognizes a graduate, aged 21 to 35, who has made outstanding contributions to his or her professional field and/or community.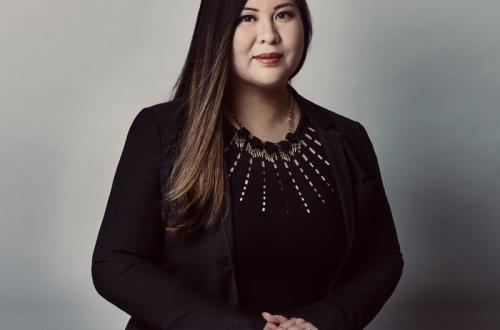 2022
Carina Chan (BA 2011 UC) 
Only seven years removed from being called to the bar, Carina Chan (BA 2011 UC) has established herself as a passionate and tireless advocate for clients navigating family law challenges. Chan is currently a partner at Burrison Hudani Doris LLP, as well as a panel lawyer with the Office of the Children's Lawyer within the Ministry of the Attorney General. She previously worked as an associate at J K Hannaford Barristers, representing clients in various family law proceedings, including custody and access, child/spousal support, division of property, and domestic agreements. In addition to her outstanding work in legal circles, Chan also contributes to the well-being of children in several volunteer roles, including serving as a board member for the Red Door Family Shelter, an advisory board member for the Child Welfare Political Action Committee Canada, and an advisory committee member for the Children's Aid Foundation of Canada.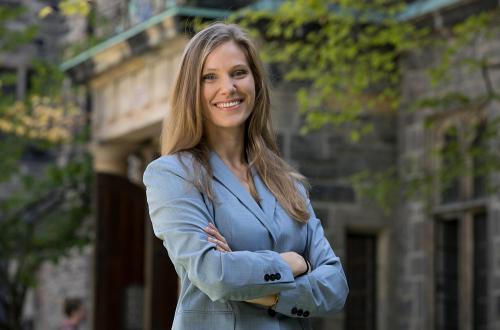 2021
Dr. Natalie J. Galant (BSc 2010 UC)
Barely a decade removed from her undergraduate education at UC, Natalie J. Galant (BSc 2010 UC) has already forged a reputation as a trailblazer and role model for women in science and technology. Her PhD work led to the development of PRX004, an antibody to treat ATTR Amyloidosis, which is now in clinical trials. She is currently CEO and co-founder of Paradox Immunotherapeutics Inc., a company that develops novel immunotherapies to stop and reverse organ failure, as well as a post-doctoral research fellow with the University Health Network. Her work her aims to change the course of life-threatening diseases including heart failure, ALS and chronic renal disease. She has won numerous academic awards, including the Mitacs Accelerate Post-Doctoral Award (2021), the ECHO pitch competition Ignite Funding Award (2019), and the Ted Rogers Centre for Heart Research Education Fund Post-Doctoral Award (2020).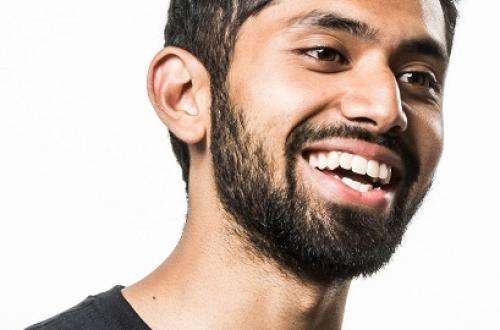 2020
Samin Khan (BSc 2019 UC)
Samin Khan is the co-founder of Animo AI, a company that is focused on providing preventative mental health solutions through cutting-edge artificial intelligence. He studied computer science, cognitive science, and psychology at University College. In 2018, he won the Imagine Cup World Championship, a student developer competition sponsored by Microsoft, for smartARM, a 3D-printed robotic prosthetic arm that uses computer vision to detect objects and predict the appropriate grasp.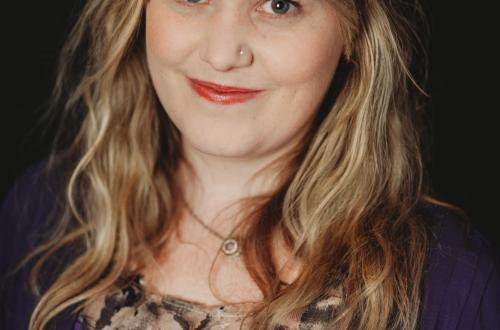 2019
Kelsey Goforth (BA 2012 UC)
Kelsey Goforth studied political science and philosophy at UC, and started her career connecting youth to meaningful fundraising jobs through social media as part of the marketing team at Public Outreach.  To deepen her understanding of global humanitarian issues, she volunteered with the Canadian Red Cross and UN Development Program, while completing a postgraduate certificate in food security at Ryerson. In 2015 she made a career change and joined Dying with Dignity Canada, an organization dedicated to improving the quality of dying, protecting end-of-life rights, and helping Canadians avoid unwanted suffering. She works closely with patients, families, and physicians to help them navigate decisions and the healthcare system.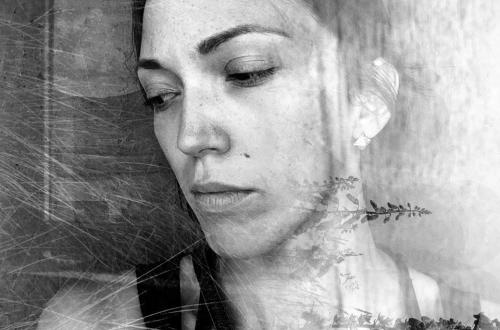 2018
Svea Vikander (BA 2006 UC)
Having graduated just over a decade ago, Svea Vikander has already established herself as a respected multidisciplinary artist, radio host and therapist based in California. In her artistic work she addresses areas of female bodily autonomy, and, in 2016, she was an early voice of the #MeToo movement. Writing for a progressive news site, Vikander published 29 experiences of sexual violation from her own life -- one for each day of the month of February. Presaging the #MeToo movement by two years, this project helped to provide a framework for the wide-scale discussion of sexual assault we see today. She is also the producer and co-host of ART CRUSH, a public affairs show that interviews artists in their studios, asking them about their lives and work. The show is broadcast on KALX Berkeley, one of the most popular college radio stations in the United States.
Since 2006, Vikander has also run a private therapy and career coaching practice. In her art and therapy practice, Vikander works toward a world in which women's rights to safety and autonomy are respected, now and in the future.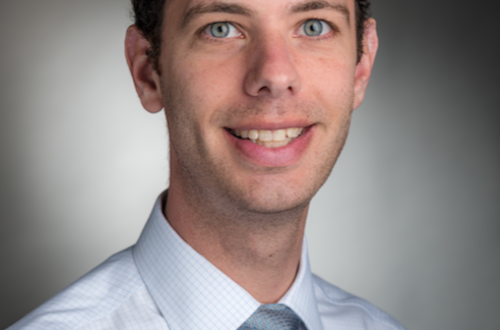 2017
Professor Michael Goldberg (BSc 2003 UC)
Michael Goldberg is an assistant professor, Microbiology and Immunobiology, at Harvard Medical School, and an assistant professor, Cancer Immunology and Virology, at the Dana-Farber Cancer Institute (DFCI), both at Harvard University. He studied biochemistry at UC, where he won the UC Merit Award and the Gordon Cressy Student Leadership Award. He then completed a master's degree at the University of Cambridge before earning his PhD in biochemistry and doing postdoctoral work at the Massachusetts Institute of Technology. His research is in cancer immunotherapy and his laboratory strives to create innovative platforms for drug development and delivery to contribute to the betterment of human health in the realm of cancer.
Goldberg is the co-founder of Camp Casco, a free summer camp in Boston for pediatric oncology patients and survivors, where he is also a counsellor. He also volunteers with Jewish Big Brothers Big Sisters and serves on the committees for women faculty and leadership at DFCI.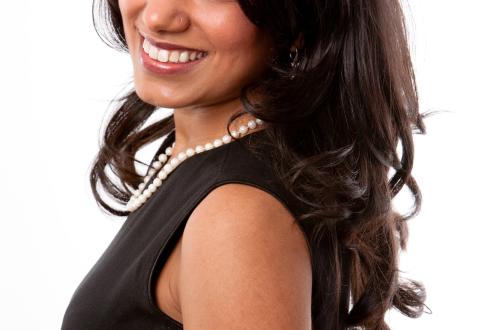 2016
Aliya Ramji (BSc 2004 UC)
Aliya Ramji is the director of business and legal strategy for Figure 1, a global platform for connected health care that was named one of Canada's tech companies to watch in 2016. A former member of the UC Literary and Athletic Society and winner of the Gordon Cressy Student Leadership Award, she went on to earn a JD at Queen's University and did her articling with Gowlings LLP. She was called to the Ontario Bar in 2008 and subsequently studied international law at New York University, becoming licensed to practice in New York in 2013. She acted as legal counsel and global business unit advisor for CSA Group (formerly the Canadian Standards Association) prior to joining Figure 1 in 2014, where she presided over the expansion of its mobile platform from a handful of countries to more than 190 in 18 months.
Ramji also teaches business law and the legal aspects of international business at Ryerson University. In the community, she has served on the Aga Khan Education Board for Ontario and the Young Governors' Council of Junior Achievement of Central Ontario.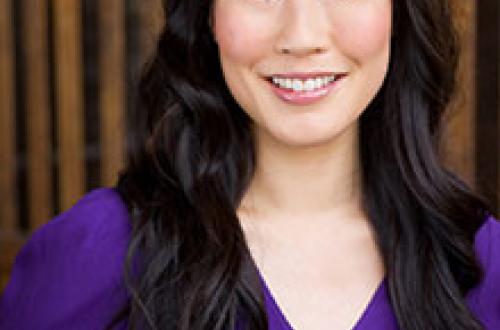 2015
Dr. Melissa Lem (BSc 2001 UC) 
Toronto-based family physician, health educator, and media personality Melissa Lem studied human biology at UC, then attended medical school at the University of Ottawa. Upon graduation, she worked in emergency medicine, obstetrics, and acute care at Wrinch Memorial Hospital in northern British Columbia. Well-loved by patients and staff alike, she was named chief of staff during her second year of work in B.C. and introduced educational rounds by First Nations elders to integrate traditional knowledge into the delivery of care to the local community.
Returning to Toronto, she established a health practice for U of T students and gained a faculty position in the Department of Family and Community Medicine at U of T. Responding to an ad for a "fun, fearless, female MD," Lem became the resident medical expert on the CBC's former national lifestyle show, Steven and Chris, from 2011 to 2015. She can also sometimes be found playing a physician and other roles in films, including a principal role in Suicide Squad, which was shot in Toronto in the summer of 2015.
A lifelong nature enthusiast, Lem's writings on health and the environment have been featured by the CBC, Evergreen and the David Suzuki Foundation. She is a member of the Canadian Association of Physicians for the Environment and an advisor to EcoHealth Ontario. She also volunteers as a house doctor for the Canadian Opera Company and the National Ballet of Canada.