We're hiring Community Coordinators!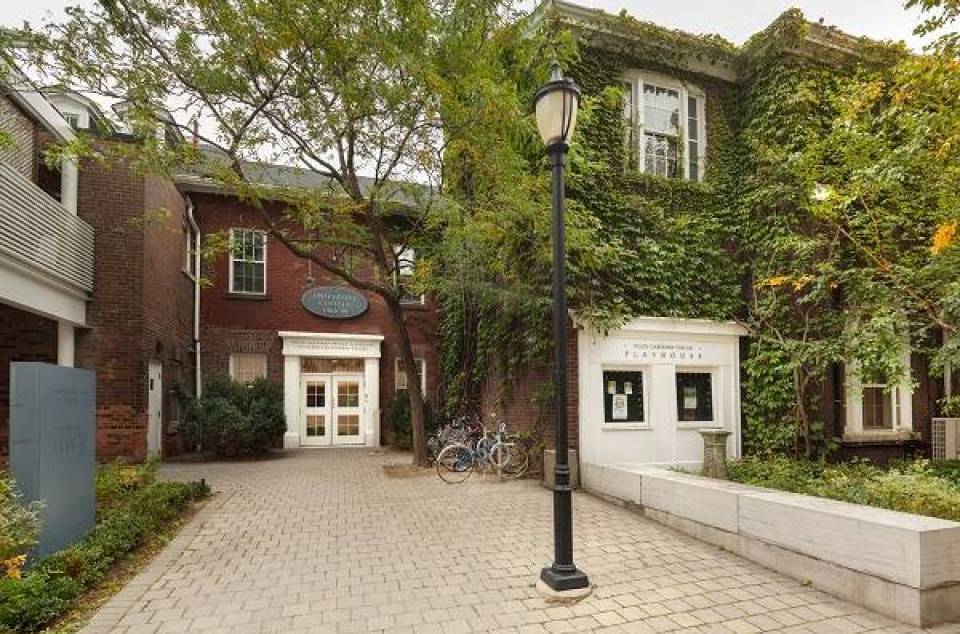 Community Coordinator Position Details
The role of the Community Coordinator (CoCo) is comprehensive and diverse.  CoCos are expected to engage students by actively informing them about resources and developing a commuter student community around the Commuter Student Centre (CSC), to help assess commuter student needs and to develop programs to meet them.  It is expected that the conduct of the CoCo will serve as a role model for students.  The CoCo is responsible for advising and assisting off-campus students, for maintaining reasonable levels of conduct, safety and security in the CSC, for planning and encouraging commuter student activities, events and programs, and for promoting these to the commuter student population.  The CoCo works closely with the UC Off-Campus Commission (UCOC), Coordinator of Student Community Development, and Assistant to the Dean, Student Life (ADSL) in program formation, with the aim of cultivating a supportive environment within the CSC.
If you were an applicant in the first round that didn't receive an offer, we encourage you to apply again!
The Community Coordinator is intensively involved in supporting student life for commuter students in a wide variety of ways that include:
Orienting new students to university life and providing social opportunities for them to meet others
Actively engaging students on Social Media
Becoming well acquainted with commuters and establishing a relationship of mutual respect, trust and friendship
Building a safe and inclusive community for first-year students to meet and connect to one another
Acting as a resource for students with personal, academic, financial, social or other concerns, whenever possible
Supplying information on student life, facilities and referral services including medical, counselling, and financial aid
Creating and sustaining a welcoming atmosphere of mutual respect, assuring that appropriate noise levels and an inclusive culture is fostered within the virtual and/or physical CSC, so that the rights and needs of all students to study, learn and socialize are met
Disseminating information and encouraging participation in UC and CSC activities; initiating and sponsoring programs which help students to learn by being involved in all phases of student life; encouraging students to socialize and grow through the experience of student involvement
Working closely with the other CoCos, dons, with the UCOC, ADSL, and Coordinator of Student Community Development.
Relaying important information to students and presenting the interests of University College and other members of the Senior Administration
The preceding is a general description of the CoCo's duties, and does not include many of the specific duties and responsibilities of a staff member. CoCos are offered a stipend that is paid in 4 instalments throughout the academic year, which is reported as a taxable benefit to the Canada Revenue Agency. Complete job descriptions are available upon request.
Application Details
Minimum requirements:
Must be a registered, full-time student at the University of Toronto for the 2021-22 academic year in good academic standing (minimum GPA 2.5)
Must be able to perform as a Community Coordinator for the entire 2021-2022 academic year, including CoCo training during the two weeks before Labour Day weekend, as well as in-service training throughout the year
It is recommended for Community Coordinator to have prior experience in living off-campus and/or commuting to campus along with the interest to create a supportive living and learning environment for diverse students
Additional assets include:
Leadership experience coordinating or supervising a team of students
Program or event coordination
Experience facilitating groups, educational workshops or meetings
Experience providing personal, academic or social support to students
Involvement for building inclusive communities for diverse students
University College is committed to fostering diversity on our Community Coordinator team and prioritizing U of T's equity principles within our communities. We welcome applicants that will contribute to expanding and diversifying the student experiences within our team.
Community Coordinators are expected to prioritize their position as their primary co-curricular and employment commitment for the duration of their role, in addition to their academic responsibilities. Candidates with extensive co-curricular commitments, or who are involved in activities that may pose a conflict of interest with the position (i.e. Orientation co-chair or executive, University College Literary and Athletic Society (UC Lit), University College Residence Council (UCRC), etc.) should anticipate interview questions related to their ability to manage their time and meet the position requirements. University College reserves the right to offer positions conditional on a candidate reducing their co-curricular or employment commitments.
Recommendations for Applicants
The application and interview process is designed for you to demonstrate your interest, experience and passion for the CoCo positions.  Being well-prepared for the interview process will help you demonstrate your aptitude and interest in the position. Please consider the following in preparing for your application and interview: 
Consider your unique, personal strengths and experiences that would benefit the UC community
Browse the University College website, especially the "Students" section.
Consider speaking with a current CoCo about the role
Think about questions you want to ask the interview team
Visit the Career Centre or UC Success Centre for cover letter, resume, and interview tips
Selection Process
The selection process consists of an interview. Due to the volume of applications, not all applicants will be granted an interview. The Coordinator, Student Community Development will be in touch with all applicants regarding the status of their applications.
Interviews
The interview blocks will take place on April 22nd and 23rd starting at 9:30 am . The interview will be virtual on MS Teams and will last approximately 30 minutes.  It is recommended that you have access to a webcam and a mic. If this is not available to you we will schedule a phone interview instead. The interview will consist of a series of questions that will allow candidates to demonstrate relevant skills and experiences.
Final Selection
After interviews have been completed, the Community Coordinator selection committee will review all materials gathered during the selection process, including your application, cover letter and resume, interview, and references. You will be notified of your application status by email in late April. Please note that University College maintains an extensive waiting list and we may make offers throughout the summer, should positions become available.
Start your application today!
Applications are now open for Community Coordinators!  Deadline to apply is: Monday, April 19th at 11:59pm
If you have any questions about the position, contact the Coordinator, Student Community Development, Ariel Saffer-Spiro.
You must be logged in with your UofT Email/UTORID to submit this application.