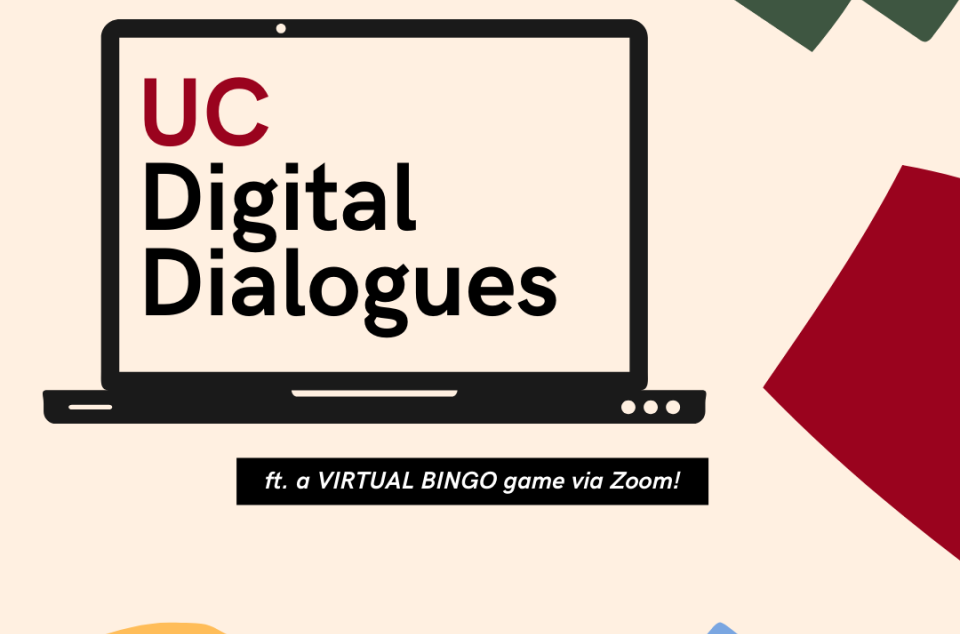 Join the Dialogue!
UC Digital Dialogue
Friday, November 27th
5pm-6pm
via. Zoom
We are back with another session of the UC Digital Dialogues for November! This month, we'll be hosting a game of online, VIRTUAL BINGO as we discuss some of the common experiences and challenges of being a university student during the age of online learning and remote work. We'll also be discussing ways to deal with some of these challenges and engage in both individual and group reflection at the end!
Join us for an evening of fun on Friday, November 27th from 5pm-6pm featuring our Co-Co's Chloe and Mariam!
UC Digital Dialogues Registration