Morrison Hall, named in honour of Russell and Katherine Morrison, opened its doors in September 2005. The building is University College's newest residence, housing 270 students in single rooms. It is also home to the Howard Ferguson Dining Hall and Cafe Reznikoff.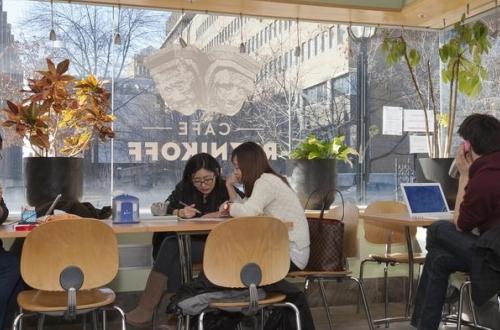 Cafe Reznikoff
The name Reznikoff is synonymous with University College folklore. Legend has it that the ghost of Reznikoff roams the halls of the historic UC buildings.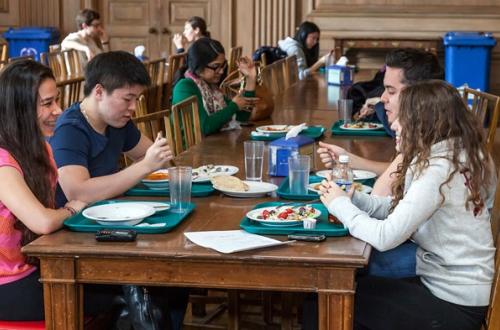 Howard Ferguson Dining Hall
Morrison Hall is attached to the Howard Ferguson Dining Hall. The hall, named after the ninth Premier of Ontario, is a grand room which primarily serves as a dining hall for students, faculty and staff.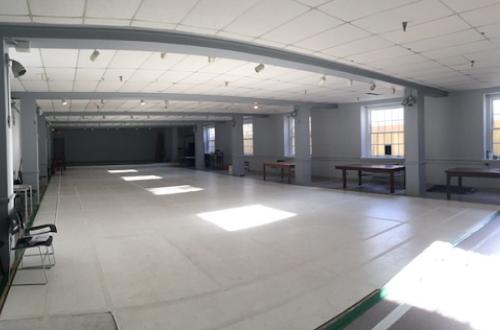 Leonard Common Room
Located in the basement of Morrision Hall, the Leonard Common Room is an air-conditioned, open space for performing arts rehearsals. The room is primarily used by the Centre for Drama, Theatre & Performance Studies, but is available for rent by external groups during specific times of the year.
Living at Morrison Hall
Learn more about student life and living at Morrison Hall.