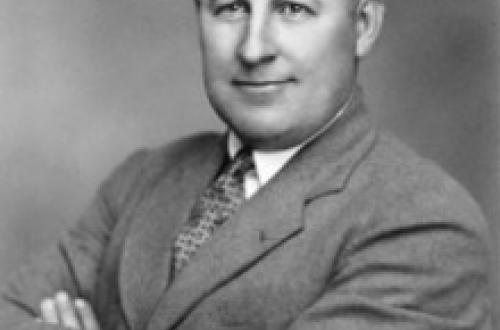 Bsc Med 1913 Toronto - 2014 Award Recipient
William J. Deadman was one of Canada's first forensic pathologists. After completing his medical training, he served in the First World War and, thereafter, became city pathologist in Hamilton, a position he held from 1919 to 1956. He was an in-demand expert witness and became known across Canada during the Evelyn Dick trial in 1946, one of the most sensationalized trials in Canadian criminal history.
He established one of the largest forensic medicine laboratories in Canada and set up a formal training program for laboratory staff, which led to the creation of the Canadian Society for Laboratory Science.
He published extensively and frequently presented at scientific meetings as well as to pathologists, coroners and police officers. He also lectured on forensic pathology and medical jurisprudence at the University of Western Ontario (now Western University) and the University of Toronto. At the end of his distinguished career, he was the consultant in pathology to the Attorney General's Centre for Forensic Science in Toronto.
He had a keen interest in public affairs and community, and was named Citizen of the Year by the City of Hamilton in 1950. The Hamilton General Hospital's William J. Deadman Prize in Forensic Medicine was established in his honour. He also served on the University of Toronto Senate (now Governing Council) and as president of the Medical Alumni Association and UC Alumni Association.