Celebrating Best and a Century of Health Innovation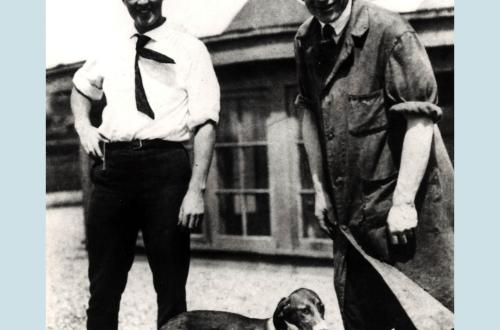 Following the completion of his undergraduate degree in Physiology and Biochemistry at University College in 1921, Charles Herbert Best accepted a summer job working in a lab with the University of Toronto's Dr. Frederick Banting. Just months later, the discoveries made by Banting and Best would lead to one of the world's most important medical breakthroughs.
That summer, experiments conducted on depancreatized dogs showed an extraction of pancreatic extract could lower the animals' blood sugar. After conveying the promising results to Professor J.J.R. Macleod, who Best had worked with as a research assistant, those three were joined by research scientist J.B. Collip on a trip to New Haven in December, where they presented their results at the annual meeting of the American Physiological Society to considerable acclaim.
After several months of trial and error, a stable method of extracting insulin was developed and Best, at only 23 years of age, was put in charge of insulin production for all of Canada. By the summer of 1922, large-scale clinical trials of insulin began at the Toronto General Hospital and the Christie Street Hospital. Best entered medical school at the U of T in the fall of 1922 and he was lecturing a group of students at Harvard University in October of 1923 when he heard that Banting and Macleod had been awarded the Nobel Prize. Banting, after finding out the good news, immediately sent a telegram that announced his intention to share his half of the award with Best.
Best would become head of the Physiology department at the U of T and make several more medical breakthroughs, including the purification of heparin in the 1930s. He retired from his university positions in 1965 and, between 1971 and '72, participated in a number of worldwide events celebrating the 50th anniversary of the discovery of insulin. Best passed away in Toronto in 1978, having received an extensive amount of honours and awards too numerous to list.