Professor James Grier (BA 1977 UC) Named Guggenheim Fellow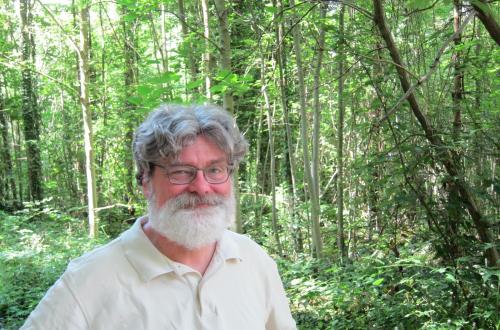 James Grier, a professor of music history at Western University and an alumnus of University College at the University of Toronto, was recently awarded a prestigious Guggenheim Fellowship.
A renowned scholar on the origins of musical literacy, Grier is the author of The Critical Editing of Music and The Musical World of a Medieval Monk: Adémar de Chabannes in Eleventh-Century Aquitaine, among other books and articles on music and liturgy.
His current project looks at the origins of musical notation in western Europe in the ninth century, in order to reconstruct the physiological and cognitive processes by which the musically literate processed the visual symbols that constitute musical notation.  By doing so, "I hope to reevaluate the relative roles of oral, aural, and written procedures in the communication of chant between musicians," he says.  
"Most research in medieval notations, especially the early ones that I am investigating, deals with attempting to transcribe them into modern notation, a problem that vexes modern scholars but that medieval singers never faced," he explains. "I am attempting to go back into their musical mindset to see how they might have reacted to contemporary notations."  
The Guggenheim Fellowship is one of most distinguished honours for academics who have produced groundbreaking scholarly work and continue to show exceptional promise for future research. Grier was selected as one of 173 recipients from more than 3,000 applications from around the world. "I was elated when I received the news about the fellowship," he says.
Grier is a Fellow of the Royal Society of Canada, a recipient of the Killam Fellowship, and had taught at Yale University for seven years before joining Western University in 1997.