Professor Jane Wolff Awarded JB Jackson Book Prize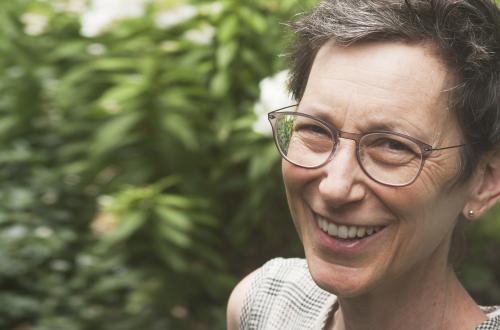 Congratulations to University College faculty member Jane Wolff, who was recently awarded with the John Brinckerhoff (J.B.) Jackson Book Prize for Bay Lexicon, a field guide to San Francisco's shoreline. Her work posits that the curation of a working language can help enhance landscape literacy, thereby deepening our understanding of the how cities and the natural world intersect.
Wolff's examination of the San Francisco shoreline utilizes analytical and representational tools from the fields of geography, environmental and cultural history, public policy, urban ecology, and landscape studies. Using a unique combination of text and drawing, she creates a template that can be extrapolated to help describe landscapes more accurately and thoroughly, especially those that exist on edges of bodies of water—like Toronto. 
She says, "Bay Lexicon's focus on nuanced place-based vocabulary is informing my current research on Toronto's invisible landscape dynamics. The goal is to help people see a familiar place in new ways. I'm working a field guide called Observing Toronto—and an in-progress installation at the Toronto Biennial of Art is intended to invite citizens to share what they know."
By revealing the impacts of humans and ecological processes on the natural world, we are also invited to confront citizens' values over time. This interdisciplinary work has great implication for how citizens can contribute to political decisions about the future of our cities as we face the current climate crisis. 
Excitingly, Bay Lexicon is already sparking further conversations. Online publication Counterpunch recently published an essay which reviews Bay Lexicon in the context of a profile piece entitled Water on Her Mind by Jonah Raskin.
Jane Wolff is an Associate Professor in the John H. Daniels Faculty of Architecture, Landscape, and Design. The J.B. Jackson Book Prize was established by the Foundation for Landscape Studies and is now administered by the University of Virginia's Center for Cultural Landscapes.