Robert Diaz Joins University College as New Director of Canadian Studies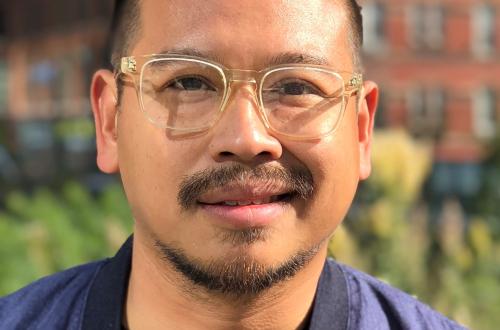 This school year, Professor Robert Diaz joins UC as Director of the Canadian Studies Program.
Professor Diaz is an associate professor in the Women and Gender Studies Institute (WGSI). His research examines how diasporic sexual minorities in the United States, Canada, Asia, and the Philippines negotiate with and respond to marginalization. He is co-editor of Diasporic Intimacies: Queer Filipinos and Canadian Imaginaries (Northwestern University Press, 2017) and Beauty and Brutality: Manila and Its Global Discontents (Temple University Press, 2023).

His writing has also been published in Signs, GLQ, TSQ, Journal of Asian American Studies, Asian Diasporic Visual Culture and the Americas, and Canadian Literature. Dr. Diaz continues to collaborated with transnational artists, activists, and community organizations to address systemic barriers to inclusion and access. He recently co-organized a public forum on anti-Asian racism and its harmful effects which you can learn more about here.
"I'm excited to serve as Director of the Canadian Studies Program at University College," Diaz comments, "the Program has been a vibrant space to investigate, work through, and meet the demands of a changing world. I look forward to celebrating its innovative courses and initiatives. These play a significant role in reigniting our collective imaginations and in centering inclusive knowledges. I also look forward to facilitating the Program's growth while supporting a global understanding of Canadian Studies."

Read Professor Diaz's full Letter from the Director on the Canadian Studies page.