UC Alumnus Bruce Kidd Named Award Winner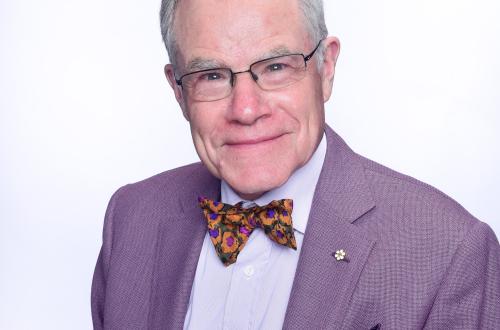 Former Olympian Bruce Kidd (BA 1965 UC) Keeps Running Up Accolades
UC would like to offer its sincere congratulations to alumnus Bruce Kidd (BA 1965 UC), who was recently named a recipient of the Vivek Goel Faculty Citizenship Award. This award recognizes a faculty member who has served the University of Toronto with distinction in multiple leadership capacities over many years, and Kidd certainly fits that bill.
Internationally renowned for his work in the area of human rights, Kidd is also a former Olympian who won 18 championships around the world and was selected twice as Canada's Male Athlete of the Year for his success as a distance runner. Angered by how he saw his non-white and female track teammates treated, Kidd became involved in the Olympic Project for Human Rights prior to the 1968 games and effectively became the Canadian face for this movement.
After graduating from the University of Chicago with a master's degree in adult education, Kidd returned to Toronto and joined the U of T's department of Physical Education as a lecturer in 1970. In 1990, Kidd earned his PhD and was named Dean of the faculty in 1998. In 2014, he was appointed the 10th principal of the University of Toronto Scarborough.
Throughout his illustrious, 50-plus year career at the U of T, Kidd has been a constant proponent of inclusion, doing everything from organizing conferences on equality to having gender-neutral washrooms installed in athletic facilities on campus. He has won awards too numerous to list, though some of the more notable ones include being the only person named twice to Canada's Olympic Hall of Fame (as an athlete in 1966 and as a builder in 1994), as well as being named an Officer of the Order of Canada in 2004.   
Photo Credit: Ken Jones