UC Welcomes New Cognitive Science Faculty Member Can Mekik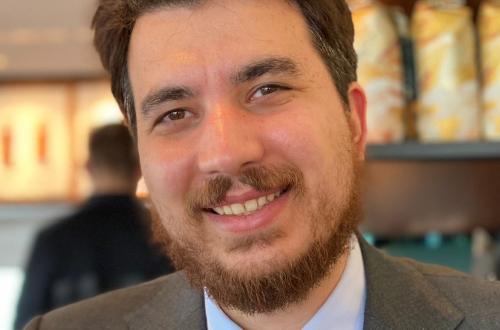 University College is delighted to announce that Dr. Can Mekik is the newest addition our Cognitive Science faculty. Cross-listed with the Department of Psychology, Dr. Mekik holds a Ph.D. from the Department of Cognitive Science at Rensselaer Polytechnic Institute, and an MCog. from the Department of Cognitive Science at Carleton University. He obtained his Hons. BSc at the University of Toronto, where he studied cognitive science, mathematics, and computer science. Prior to joining U of T in 2023, he was a postdoctoral researcher in the Department of Psychology at Université du Québec à Montréal.
Dr. Mekik's research focuses on developing computational models of psychological processes in cognitive tasks and psychometric tests. He is interested in applying this research to better understand human reasoning and learning, improve the design and interpretation of psychometric tests, and develop new insights regarding human cognitive architecture and cognitive systems.
"I am thrilled to join the Cognitive Science Program at University College and the Department of Psychology at the University of Toronto," Dr. Mekik comments, "it is wonderful to return to my old university and college as a faculty member. It is also an honor and privilege to once again be an active member of this exceptional community dedicated to diversity, openness, and excellence. I am eager to meet my students and colleagues, and to see what the future holds for our time together."