Join a First-Year Learning Community
Starting your undergraduate journey can be tough. Join a community of learners to ease your transition from high school to university.
What are FLCs?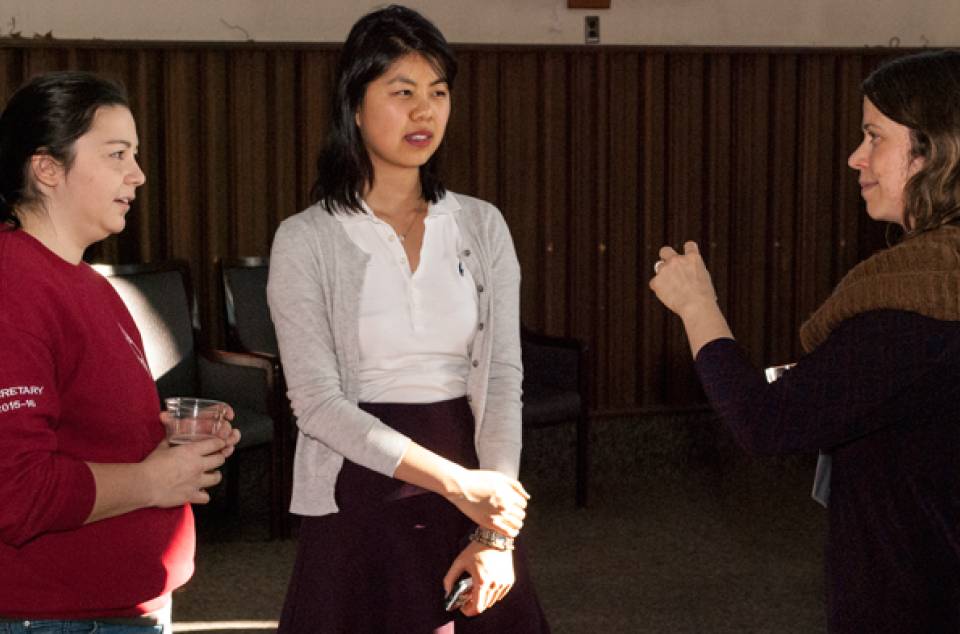 How it works
A First-Year Learning Community (or FLC, pronounced "flick") is a small group of first-year students (25-30) registered in the same core courses, labs and tutorials. You meet biweekly for academic, developmental and social activities to build skills and gain resources for success at the University. 
Your FLC is run by a mentorship team of upper-year peer mentors – one senior peer mentor, one peer mentor and one assistant peer mentor –  as well as a faculty advisor and a staff advisor.
Sample Activities
Your FLC sessions will focus on three program areas: 
Academic – academic integrity, note-taking, professor interaction study strategies; 

Developmental – time management, effective group work, career exploration, resume writing; and 

Social – yoga and meditation classes, trips to museums and city hall, sports
How FLCs Benefit You
Meet your classmates, create new friendships, and form study groups;

Develop academic, social, and personal skills;

Discover campus resources, tools, and opportunities for success.
Eligibility
FLCs are open to newly admitted first-year students in the Faculty of Arts & Science studying: 
Actuarial Science 
Computer Science 
Economics 
Life Sciences 
Mathematics 
Humanities 
Rotman Commerce 
Social Sciences 
University College hosts FLCs for Life Sciences and Rotman Commerce. However, UC students can apply for any of the FLC programs listed above.
Join a First-Year Learning Community!
Price: FREE 
Applications for FLC will be on Thursday 4 June 2020.  The deadline for applications will be on Monday 13 July 2020 at 9:00 a.m.