Nominate a Graduating Student for a Student Leadership Award
UC Merit Awards and University of Toronto Student Leadership Awards are given to graduating students who made exceptional voluntary contributions to improve their community through co-curricular involvement within their college or academic program.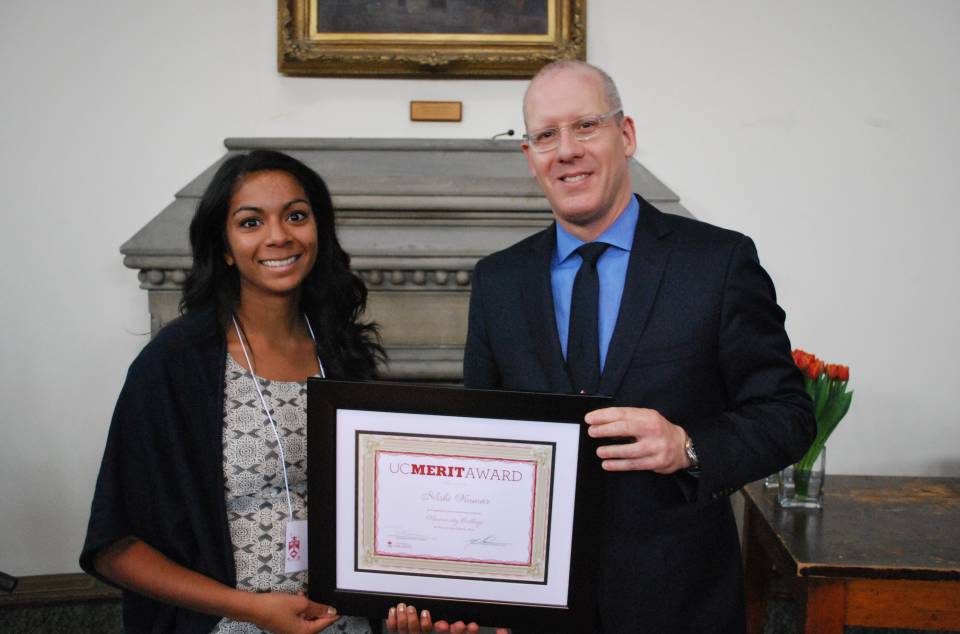 Merit Awards
Do you know a graduating UC student who made outstanding contributions to student life activities in the college or a UC program (Canadian Studies, Cognitive Science, Health Studies, Sexual Diversity Studies,or Drama)?  The UC Merit Award celebrates the efforts of involved University College community members.
Eligibility
Students who have contributed to the University College community through any role/capacity that demonstrates leadership are eligible to be nominated Some criteria for eligibility include (but are not limited to):
Participation in clubs and committees
Involvement in student-led organizations
Engagement in student governance
Work-Study/Internship roles within the UC community
Students, faculty or staff can nominate students for consideration as award recipients. Self-nominations are also welcome.
Nominate a Student for a UC Merit Award
The deadline for UC Merit Award nominations is: Monday February 24th at 11:59pm. Nominate a student for the UC Merit Awards today!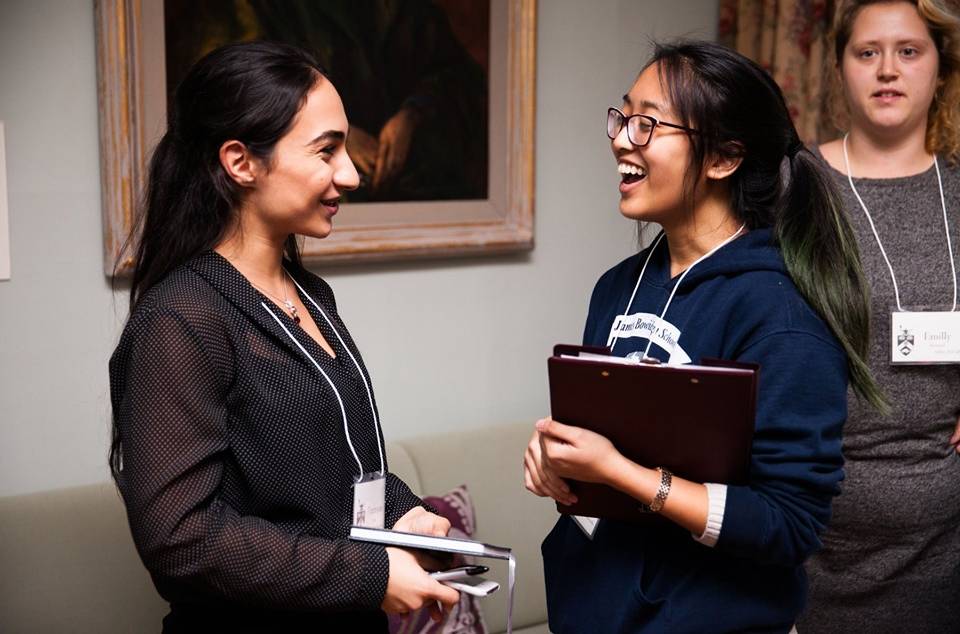 University of Toronto Student Leadership Awards
Eligibility
The University of Toronto Student Leadership Awards recognize students in their final year of study, with a minimum cumulative GPA of 2.70, who have at least one year of volunteer leadership in the year immediately prior to the current nomination period.
University College students are eligible for a college-based nomination if they demonstrated significant and valuable contributions to student life at the college:
Leadership on committees or influence on student or university affairs;
Improvement in the quality of life of students;
Contributions to the co-curricular experience;
Encouragement of fellow students to become involved in co-curricular activities;
Contribution to the sense of community at University College.
Staff, faculty and alumni may nominate a candidate. A student cannot nominate another student.
About the University of Toronto Student Leadership Awards
The University of Toronto Student Leadership Awards were established in 1994 by the University of Toronto Alumni Association (UTAA) and the Division of University Advancement in order to recognize students who have made outstanding extracurricular contributions to their college, faculty or school or to the university as a whole.
Steps to Nominate a Student for a Cressy Award
Candidates may be nominated by staff, faculty or alumni.
A current student cannot act as the Nominator on a submission.
Completed Nomination Forms (available on the UTSLA website) must be submitted to divisional Nomination Coordinators for mandatory validation (note: SECTION D must be completed by the Nomination Coordinator).
A complete list of Nomination Coordinators can be found on the UTSLA website. Recipients will be selected by their nominating division from among the pool of nominees they receive.
All nominations must be received by the divisional Nomination Coordinator by 5 p.m. on Friday, January 10, 2020.
Nominators must ensure that the nomination package submitted is complete and accurate. Late or incomplete nominations will not be considered.
If you have questions, contact studentleadership.awards@utoronto.ca
Submitting Your Nomination
Nominations for University College students whose contributions are primarily college-based should be emailed to Naeem Ordonez or provided by mail/in-person to:
2020 University of Toronto Student Leadership Nominations
c/o Naeem Ordonez
University College, Office of the Dean of Students
15 King's College Circle, Room D105
Toronto, ON M5S 3H7
Nominations for University College students whose campus contributions are primarily beyond the college are eligible for University-wide University of Toronto Student Leadership Awards. These nominations should be sent to the University-wide nomination coordinator, Ruth Binns.
Nominators and nominees may submit the nomination to whichever coordinator they feel is most appropriate based on their affiliation and/or contributions. Nominations for a candidate may only be submitted to one coordinator.