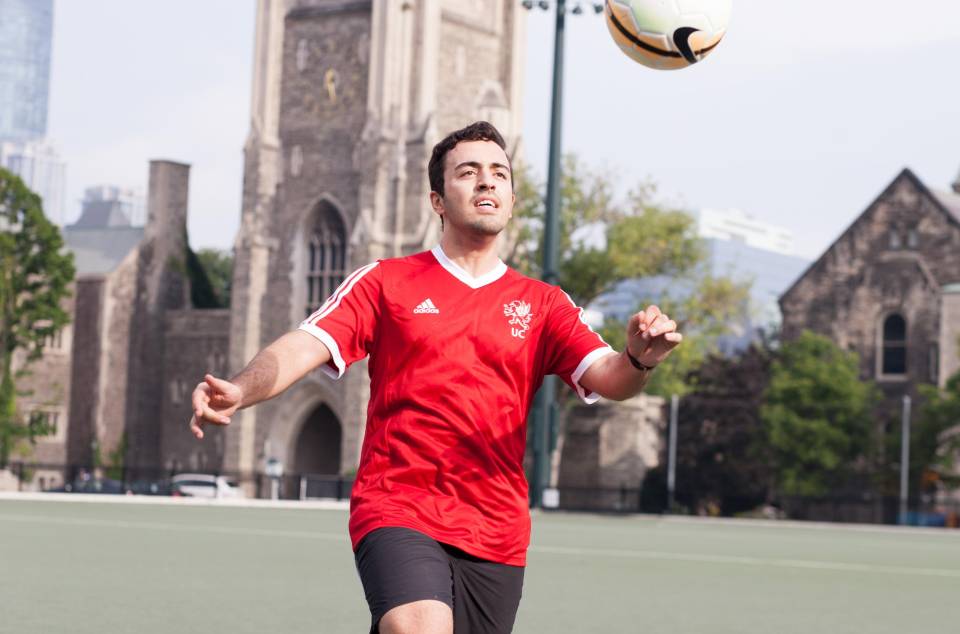 "I am so thankful for this scholarship. It allows me to help those around me and makes me feel like I'm accomplishing my goals."
Nima Laghapour Lighvan has always made it a priority to seek out leadership, community outreach, and extracurricular opportunities, over and above his Life Sciences studies.
In his first year, he joined the Gryphons, UC's intramural soccer team, quickly improving from a tier-two to tier-one player. But his interests have stretched well beyond the soccer pitch. Throughout his time at U of T, he's explored a growing passion for dentistry and took the initiative to become the only undergraduate volunteer research assistant in the Faculty of Dentistry. With a focus on oral public health, he expanded the Faculty's outreach program, leading a project that delivered free toothbrush kits to students spending the night studying at Robarts Library. He later founded the St. George campus organization, Operation Smile, to raise awareness of the larger not-for-profit organization, which provides cleft lip and palate surgeries to children around the world
This year he was awarded the Dr. James A. and Connie P. Dickson Scholarships in the Sciences and Mathematics, a timely award as he prepares his graduate applications to dentistry school. "This scholarship will help with my applications and has made me feel more valuable to myself and the ones around me," says Nima. "If everything goes according to my plans, I want to become an Oral and Maxillofacial Surgeon."
Scholarships at UC
Interested in supporting students at University College?