Faculty
Program Director: Ana Pérez-Leroux

Professor Ana Pérez-Leroux is a linguist specializing in child language acquisition, bilingualism and syntax. She joined the University of Toronto in 1999, and teaches courses on these topics in the Department of Spanish and Portuguese and the Department of Linguistics.
Her research focuses on how children learn that small variations in grammatical form have important consequences for meaning, and on how different domains of grammars interact with each other and with other areas of cognitive development. She currently investigates the acquisition of recursive noun phrases in children learning English, Spanish, Japanese, German and French.
Ana Pérez-Leroux, Professor of Spanish and Linguistics, (416) 978-8404, cogsci.director@utoronto.ca
Office Hours: F201, Tuesday's 10:00 a.m. to 12:00 p.m.
Instructors:
John Vervaeke, Lecturer, Department of Psychology.
Office Hours: UC F307, Thursdays 10:00 a.m. to 12:00 p.m.
Professor Vervaeke has been teaching at the University of Toronto since 1994. He currently teaches in the Cognitive Science program, the Psychology department and the Buddhism, Psychology and Mental Health program. His research interests are wisdom, mindfulness, meditation, insight problem solving, relevance realization, general intelligence and rationality.
James John, Lecturer, Department of Philosophy, (416) 946-3402, jim.john@utoronto.ca.
Office Hours: UC F209, Wednesdays and Thursdays 3:00 p.m. to 4:00 p.m.
Professor John's research interests are philosophy of mind, metaphysics and epistemology.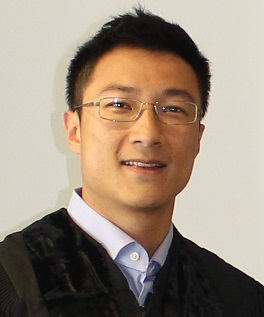 Yang Xu, Professor, Department of Computer Science
Yang Xu interests are in computational models of the lexicon with an emphasis on understanding its cognitive foundations. He is particularly interested in how word meanings are efficiently structured and extended over time, such that a potentially unbounded set of ideas may be expressed via compact lexicons in the world's languages. His approach combines rich empirical data with computational modeling drawn from machine learning and natural language processing, with the goal of constructing a human-level lexicon.
COG403: Seminar in Cognitive Science
Wednesday 09:00 — 12:00, Winter 2018
This course develops computational thinking and technical skills for students in cognitive science. It introduces core ideas from probability theory, information theory, statistics, and machine learning, and explores related topics on human cognition and artificial intelligence.
Contact Us:
Cecille Sioulis,
UC Programs Coordinator
Tel: (416) 946-4025 Office : H012, University C0llege