Learn new skills to succeed after graduation. Grow your network and make connections to support your career with the help of UC alumni.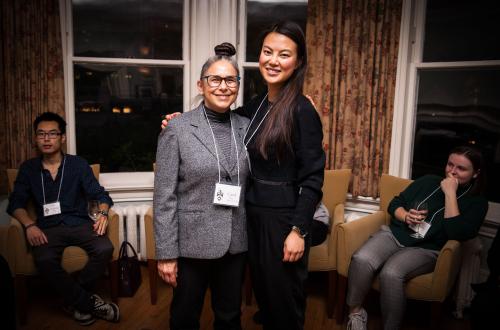 We match you with alumni
Complete an application and we'll find an appropriate mentor in your area of study or career interest.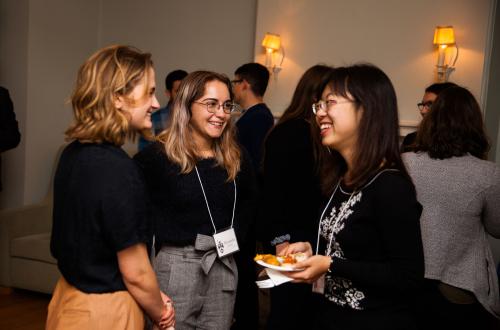 Meet and Greet Networking Event
Meet your mentor and other mentees at a kickoff opening reception and networking event.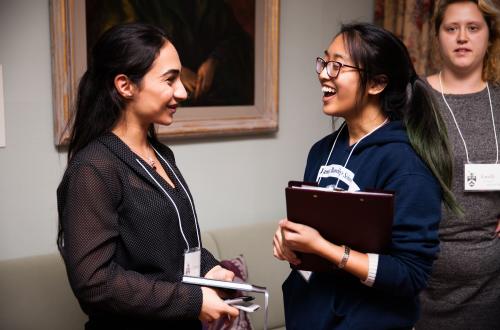 Connect Over the Academic Year
Connect with your mentor at least four times during the year by email, phone, or in person.
Why Should I Apply?
Gain one-on-one career advice from alumni. Ask them questions, seek advice and learn to transition from student life to work life or post-graduate studies;

Build a professional network of alumni and peers. Attend networking events and valuable workshops to make the most of our alumni community;

Develop a career plan. Get a guaranteed one-on-one session with our career educator and make a plan for after graduation.
Eligibility
You must meet these eligibility requirements: 
Strong interest in developing your career potential;
Registered as a third- or fourth-year student, or above; 
Available for an interview between September 26th and Oct 2nd, 2019
Available to attend the opening reception on Wednesday, Oct. 16, 2019 from 6 pm to 8 pm 
Important!
The Career Mentorship Program is not a job placement service and students agree not to solicit employment from alumni mentors. Soliciting mentors for employment will result in removal from the program.
Apply to Be a Mentee
Limited spots are available. Apply today. Applications are open until Monday September 22nd, at 11:59 pm ET.
"The mentorship program was helpful in bridging the gap between what it's like to face problems in the real world -- how to set a course for yourself --and how we think those problems would unfold while we're still in school. I would do it again."
Fayadh Al-Mosawi
Rotman Commerce 
"The [mentorship] program connected me with valuable advice that helped shape my professional life. It gave me an opportunity to really think about my career aspirations."
Joel Crocker
Computer Science