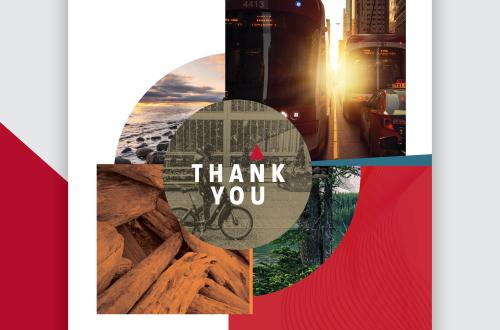 2021 Canadian Studies Impact Report
Learn how your generosity is helping University College students achieve their full potential, inside the classroom and out in the community. In the following pages, some of the Canadian Studies program's exceptional students will tell you more about their experiences in the program in their own words.
Our dream of becoming the most active Canadian Studies program in the world is well on its way, but there is still more to do!
Your contribution helps enable us to create more student scholarships, offer new courses, create new lecture series and sustain our undergraduate conference and journal for years to come.
Questions about donations?
Lori MacIntyre
Alumni Development Officer