Canadian Studies Students' Union (CANSSU)
CANSSU is run and operated entirely by students with the aim of creating social and academic opportunities for Canadian Studies students to meet outside the classroom environment.
Activities include regular pub nights and guest speaker showcases. Former speakers include actor Eric Peterson, writer Rick Salutin, hockey player and politician Ken Dryden and Professor Steve Penfold.
We are committed to building connections for our students, and we encourage you to get involved by joining the executive, coming to general meetings or attending events.
CSSU Executive (2019-2020)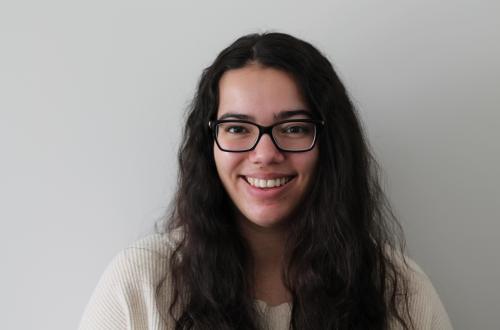 Alexa Kalsatos, President
Year: Fourth
Program of Study: Major in Political Science, Double Minor in Canadian Studies and History
Favourite CS courses: CDN268 (Canada & Globalization)
Hi, my name's Alexa and I'm super excited to be the President of CANSSU this year. I can't wait to find new ways of connecting virtually with you all and exploring different topics in Canadian Studies. For some background on myself, my main interests in Canadian Studies include Canadian domestic and foreign policy; federal and provincial politics; and Indigenous issues. Outside of CANSSU, I have also been involved in the University of Toronto Canadian Politics Society, G7 Research Group and my local riding organization. While this upcoming year may be very different, I hope we can still find ways to come together and find new ways of promoting our program across campus. 
Contact: alexa.kalsatos@mail.utoronto.ca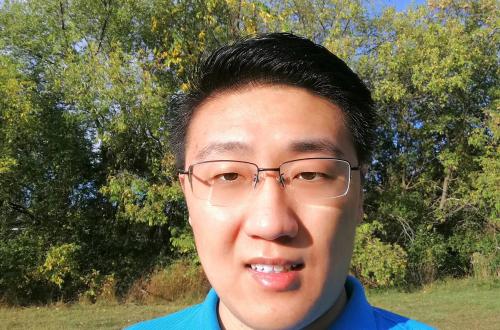 Shuo Yang, Vice-President (Social)
Year: Third
Program of Study: Major in Canadian Studies, Double Minor in Mathematics and Statistics
Favourite CS course: CDN268 (Canada and Globalization)
My interest in Canadian research includes diasporas in Canada, the movement of commercial goods and people, as well as Canada's international participation in the background of geopolitics. In addition to the Canadian Studies Student Union, I am an undergraduate student representative for the Canadian Studies Program in the Council of University College at U of T. I also participated in the Housing Advisory Committee at U of T and collaborated with external departments including Toronto Fire Services. Meanwhile, I am very honoured to contribute my time and opinions to the ACORN Student Advisory Team. In the Canadian Studies Student Union, I will let more people learn about Canadian Studies Program and the department. Meanwhile, I will listen to members' feedback to make sure that the student union provide members with what they really want to obtain, which is the most effective way to use the budget.
Contact: so.yang@mail.utoronto.ca
Karel Peters, Communications Director
Year: Fourth
Program of Study: Canadian Studies & Equity Studies
Favourite CS course: CDN335 (Black Canadian Studies)
The Canadian Studies program is unlike any other! The intimate size of the program allows students to get to know their professors and classmates beyond a surface level. The diversity of courses and flexibility to study what you are passionate about is my favourite part of the program. 
Contact: karel.peters@mail.utoronto.ca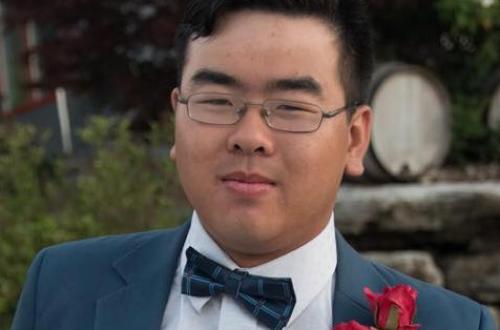 Year: Fourth
Program of Study: Physics Major, Math and CS Minor
Favourite CS course: CDN340 (History of Canadian-U.S. Relations)
Hi I'm Marco Kwan and I will be the Secretary for the Canadian Studies Union this year. I'm studying Physics, Math, and Canadian Studies. I chose the Canadian Studies PoSt as a way to broaden the scope of Canadian knowledge through its rich history and contemporary world view. Currently employed as an Officer Cadet at the Canadian Armed Forces as a COATS member.
Contact: marco.kwan@mail.utoronto.ca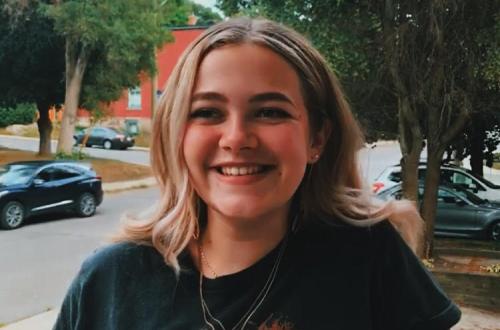 Rylee Quinn
Year: Second
Program of Study: Double Major in History and Celtic Studies and a Minor in Canadian Studies
Favourite CS course: CDN267 (Canadian Nationalisms)
Loves all things historical, political, and mythological! Hopes to study in Ireland post-undergrad and perhaps one day make a career in Canadian politics!
Contact: rylee.quinn@mail.utoronto.ca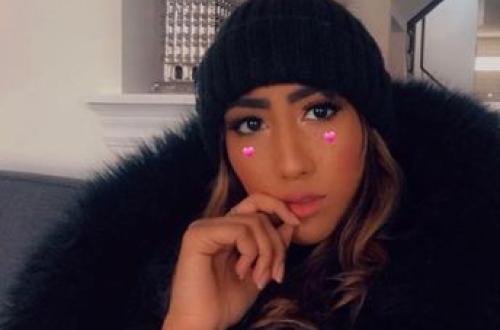 Urooj Qayyum, Representative
Year: Fourth
Program of Study: Physics Major, Math and CS Minor
Favourite CS course: CDN355 (Digital Media, Digital Makers)
Hello! My name is Urooj (rouge) and I am so glad to be apart of this team this year. I wish to pursue my dreams of becoming a lawyer for the broad foundation of Canadian History as I am a person of colour and come from a background where the food is so spicy that it will make you cry! My preferred course was CDN355 as it joined the new computerized world into our training framework. One must take it as it really assisted with delving deeper into the digital connections via short digital stories or apps. My goal is to do the most I can to bring a change within this major and to become the best lawyer I could possibly be in order to use my voice to address major concerns of the people who are of colour like me.
Contact: urooj.qayyum@mail.utoronto.ca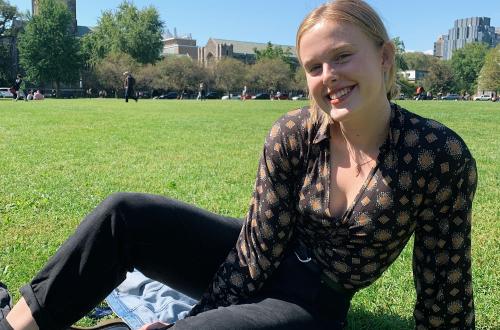 Hannah Koschanow, General Member Representative
Year: Third
Program of Study: Double major in Canadian Studies and English Literature, minor in Political Science
Favourite CS course: CDN268 (Canada and Globalization) and CDN218 (Voices in Canadian Writing)
The Canadian Studies Program allows me to explore my interests of literature, politics, and history within the Canadian context. Beyond the Canadian Studies Student Union, I have also been involved with the Undergraduate journal and conference. As a General Member Representative, I look forward to helping students make the most of what Canadian Studies has to offer. 
Contact: h.koschanow@mail.utoronto.ca